Fire crews attending the emergency landing of a Pel-Air Saab 340A freighter have discovered the aircraft was badly damaged by an electrical fire.
The aircraft had taken off from Wagga Wagga, west of Canberra, on 23 April, but landed at Cobar airport some 85min after departure.
Smoke indicators had alerted the pilots and the cabin began filling with smoke en route.
"Crews arrived to find smoke issuing from the right side of the aircraft under the wing area," says the New South Wales fire and rescue service.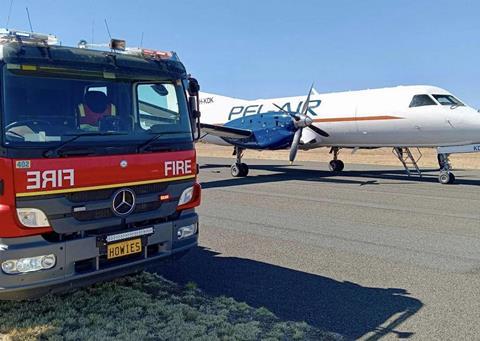 It says firefighting personnel started "dismantling" parts of the aircraft in order to locate the source of the fire.
Examination of the turboprop found "significant damage" to flooring, where the fire had started, and the aircraft's batteries were isolated owing to suspicion that the source was electrical.
"The floor was removed and checked for further signs of heat and determined safe," the service adds.
"Quick action by firefighters and aircraft crew prevented total loss of the aircraft."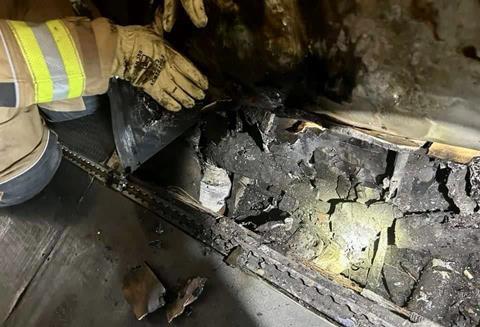 According to the fire service the aircraft involved was VH-KDK, originally delivered to Kendell Airlines in 1985, subsequently being absorbed when Regional Express Airlines was formed. Pel-Air, which operates the freighter, is a sister company to Regional Express.