Investigators in the Bahamas have ended an inquiry into a Douglas DC-3 ditching after being unable to retrieve the aircraft for detailed analysis.
The DC-3 (N437GB) – manufactured in 1945 – had been operated by Atlantic Air Cargo on a service to Nassau's Lynden Pindling airport on 18 October last year.
It was some 2.9nm from runway 14, north-west of the airport, when it came down in the sea.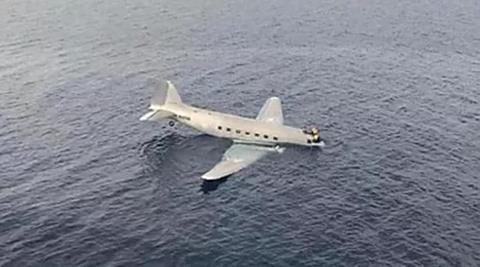 Bahamian accident investigation authority AAID says two people had been on board, and the pilot had reported a left-hand engine failure 25-30nm from the airport.
"The pilot further stated that, during single engine operation, the aircraft performance was not optimal so the decision was made to land the aircraft in the ocean," it states, adding that rescue personnel were notified.
While the ditching was successful and neither of occupant was injured, the aircraft subsequently "could not be located" for physical analysis.
The DC-3 was powered by two Pratt & Whitney R-1830 radial engines.
Investigators state that visual conditions prevailed and weather was "not a factor". But the limited nature of the probe, and the inability to determine the reason for the engine failure, meant the inquiry could not make any recommendations.