Qatar's government is still discussing the prospects for restoring operations at Kabul's Hamid Karzai international airport, with a clear timeline yet to evolve.
Turkish support could be enlisted to help run the airport but the situation remains uncertain.
Speaking at a briefing in Doha on 2 September, Qatari foreign minister Mohammed bin Abdulrahman Al-Thani referred to the airport but said: "We're still in the evaluation process. There is no clear indication when it's going to be fully operational yet.
"But we're working very hard and also engaging with the Taliban to identify what are the gaps and the risks for having the airport back up and running."
Al-Thani says he is "hopeful" that it will be operational "as soon as possible".
"It's very important, and a very strong statement also, if the Taliban will demonstrate their commitment to provide safe passage and freedom of movement for the people of Afghanistan," he adds. "So we're trying our best to help in serving that interest."
He says the government is "engaging" with Turkish authorities to see whether they can "provide any technical assistance on that front".
"Hopefully in the next few days we'll hear some good news," Al-Thani adds.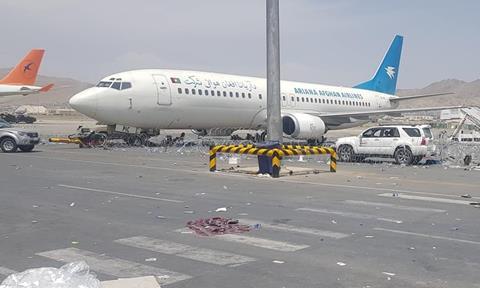 Turkish military personnel had previously been stationed in Afghanistan to support NATO operations, and had been tasked with Kabul airport's management.
The Turkish personnel had been necessary because the Afghan civil aviation authority was not confident that it had sufficient technical capability to keep critical infrastructure functioning.
But a July 2021 update to the US Congress by the US Special Inspector General for Afghanistan Reconstruction highlighted the difficulties with retaining this arrangement.
"In response to efforts to maintain the Turkish presence at [the airport after US military withdrawal], the Taliban announced that this would be 'unacceptable'," it says, because the Taliban viewed a continued Turkish military involvement as violating the US-Taliban agreement reached in February 2020.
It cites a Taliban spokesman as warning that foreign forces – Turkish or otherwise – staying in Afghanistan "in the name of airport security" would be seen as "invaders".