Lima Jorge Chavez airport's operator states that a firefighting exercise had been co-ordinated with the control tower before a fatal collision between an emergency vehicle and a LATAM Airbus A320neo.
The exercise on 18 November had been intended to confirm that firefighting personnel at the airport could reach the scene of an emergency on the runway within 3min.
This is in accordance with Peruvian aeronautical regulations, says Lima Airport Partners.
The regulation states that the response time covers the period between the initial alarm to the fire and rescue station to the application of foam by the initial vehicles.
Firefighting personnel should be able to reach the end of each operational runway within the time limit, in optimum surface and visibility conditions.
The regulation adds that the airport operator should conduct unannounced tests of this response time, in co-ordination with air traffic services, at least three times per year.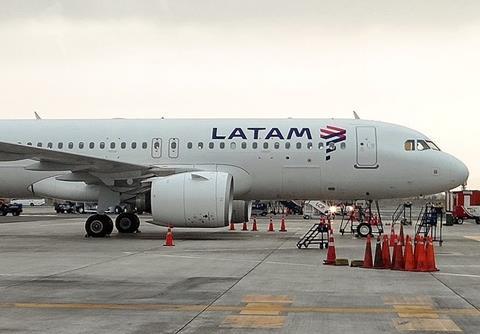 Lima Airport Partners says the ill-fated exercise had been arranged – as on previous occasions – with air navigation authority CORPAC.
It states that the co-ordination began on 17 November and CORPAC had proposed to conduct the exercise between 15:00 and 16:00 the following day.
The firefighting team had made preparations for the exercise on the morning of 18 November, the airport operator states, and the tower controllers had confirmed a starting time of 15:10.
It adds that, just 1min after the exercise commenced, at 15:11, the A320neo collided with one of the emergency vehicles as the aircraft accelerated for take-off on runway 16.
The twinjet had been bound for Juliaca as flight LA2213.
CORPAC states that an audio capture circulating on social media, apparently indicating authorisation for the firefighting vehicles to enter the runway, only refers to communications after the accident.
It states that, after the collision of the A320neo with the first rescue vehicle, the control tower permitted the second rescue vehicle to enter the active runway.
CORPAC stresses that the audio information "does not correspond" to any authorisations given to the rescue vehicles prior to the accident.
It says the inquiry by the relevant investigation agencies should be respected.
According to the airport operator, the firefighters carried out the exercise in accordance with aeronautical regulations and "with prior authorisations".
"We will continue collaborating with the authorities in charge so that the corresponding investigations are carried out, in order to clarify the facts," it adds.