Europe's safety regulator is ensuring airlines are aware of the Ryanair diversion to Minsk, in order that carriers can make appropriate operational risk assessments, as Lithuania's government seeks a closure of Belarusian airspace.
The Ryanair Boeing 737-800, bound for Vilnius, was forced to divert on 23 May over a perceived security threat – although the aircraft appears to have been closer to its destination than the Belarusian capital at the time.
National authorities have been contacted to "raise awareness of the situation", says the European Union Aviation Safety Agency.
"[They] were recommended to pass this information on to their airlines, for inclusion in each airline's own risk assessment process," it adds.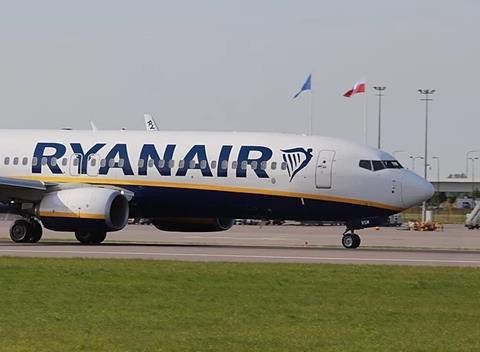 Lithuanian prime minister Ingrida Simonyte insists the aircraft was "hijacked" and the country's government describes the event – including the "abduction" of a Belarusian citizen, a political activist – as an "unprecedented attack on the international community".
"Belarusian airspace is unsafe for everyone," the government adds. "Together with international partners, we will work for the closure of Belarusian airspace to international flights."
Belarus's foreign ministry acknowledges that passengers on the Ryanair flight – operating from Athens to Vilnius – were subject to "certain inconveniencies".
"However, the rules of aviation security are an absolute priority," says ministry spokesman Anatoly Glaz.
"There is no doubt that the actions of our competent authorities were also in full compliance with the established international rules."
He insists the Belarusian authorities can "guarantee full transparency" over the situation and describes the reaction of European political leaders as "openly bellicose", based on "unsupported accusations", pointing to threats of sanctions with "no apparent desire to understand [the incident] objectively".
European Union leaders are discussing the incident, and possible measures in response, through the European Council.
"The outrageous and illegal behaviour of the regime in Belarus will have consequences," says European Commission president Ursula von der Leyen.
"Those responsible for the Ryanair hijacking must be sanctioned."
UK foreign secretary Dominic Raab has called for the ICAO Council to meet "urgently" to consider the Belarusian authorities' "flouting" of international rules designed to safeguard international aviation.
ICAO states that it is "strongly concerned" by the "apparent forced landing" of the Ryanair flight and its passengers, adding that the action "could be in contravention" of the Chicago Convention.