Portuguese investigators have determined that a TAP Air Portugal Airbus A321LR's descent to Madrid triggered a ground-proximity warning after the crew mis-set the selected altitude.
The aircraft had departed Lisbon on 3 September but the descent was complicated by the presence of thunderstorm activity and the first officer's having to leave the cockpit several times because he felt ill.
Portugal's GPIAAF states that the aircraft had been cleared for the ILS approach to runway 32L.
But after receiving this clearance the crew incorrectly dialled in 2,000ft on the flight control unit's altitude selector.
Madrid's Barajas airport has an elevation of around 2,000ft.
"The crew did not identify the mistake," says the investigation authority in a third-quarter incident bulletin.
As a result the aircraft continued to descend until the enhanced ground-proximity warning system issued a 'terrain ahead, pull up' instruction.
The crew immediately aborted the approach.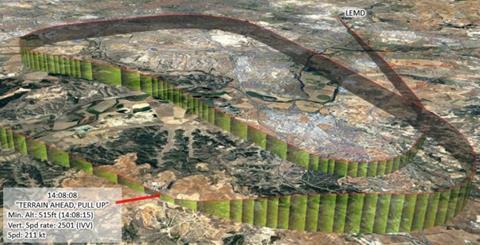 Analysis of the incident showed the aircraft descended to 515ft above ground, at a descent rate of 2,500ft/min, causing the warning system to activate for 4s.
During the go-around, in instrument conditions, the aircraft was affected by turbulence and co-ordination with air traffic control was necessary to prevent the jet entering a severe weather zone that the crew had identified on the weather radar.
None of the 136 passengers or seven crew members was injured. The aircraft subsequently landed without further incident.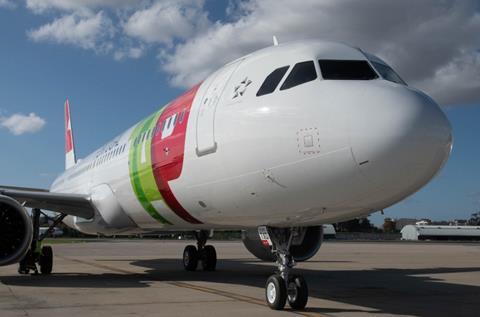 "According to the crew's statements, adverse weather conditions were experienced during the descent in a complex air traffic control environment with clearances that were sometimes unnoticeable and confusing," says the investigation authority.
GPIAAF says the air traffic control provider's minimum safe altitude warning system was operational but – owing to the proximity to the airport – inhibited for the area in which the incident occurred.
TAP initiated an internal probe into the event, but Spanish investigation authority CIAIAC has opted not to open a formal inquiry.