Safety analysts are looking to assess fatigue risks for European air traffic controllers, particularly in light of advances in technology and future evolution of the operational environment.
Some 18,000 controllers operate in Europe and a comprehensive view of the way fatigue risk is managed – five years since the introduction of mandatory provisions – will serve to evaluate the need for further guidance or regulation.
Controllers must remain alert and effective during duty periods and be prepared to handle unexpected situations, says the European Union Aviation Safety Agency.
"Their work is usually organised in rosters which, in many cases, include night shifts and rotating shifts, exposing the [controller] to various levels of stress and boredom, and to the risk of fatigue," it states.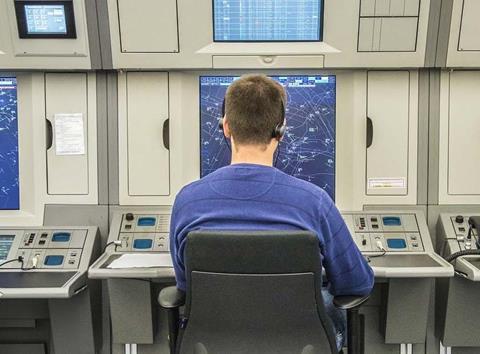 EASA is inviting interested parties to conduct a research study on controller fatigue which will explore three aspects.
It will assess the implementation of European Union regulations, looking at how provisions – such as rostering strategies – have been put in place across a representative group of air navigation services providers, and compare the current regulatory framework with the previous one.
This evaluation will include at least 10 air navigation providers serving at least half of en route EU traffic, including three of the seven largest, as well as 15 airport air traffic control services handling at least 25% of EU traffic.
The study will collect supporting scientific data relating to controller fatigue-risk assessment, in order to understand cause and effect, as well as prevention and mitigation, to support safety-management processes including construction of optimal rostering.
EASA also wants the study to assess the relationship between advanced technology – such as artificial intelligence, virtual reality, and machine-learning – and the controller, identifying and analysing the contribution of such technologies to workload or fatigue when carrying out different tasks.
It expects to sign a contract award for the research project around November or December this year.