Nigerian authorities have lifted a suspension order against local carrier Azman Air after it implemented a corrective plan to address safety matters, the airline states.
The suspension affected Azman's Boeing 737 fleet and was imposed in mid-March after several incidents involving the undercarriage of passenger flights, each of which involved aircraft damage, over the space of six weeks.
Nigeria's civil aviation authority had described, on 19 March, an "alarming trend" of tyre failures, combined with "improper" tyre maintenance procedures, as a "clear and strong indication of an accident chain formation in its final stages".
"No responsible civil aviation authority will fold its arms and wait for the next incident to occur, perhaps a fatal accident, before taking action," it added, justifying its suspension of Azman's 737 operations and the initiation of a comprehensive audit into airworthiness, training, finances and other areas.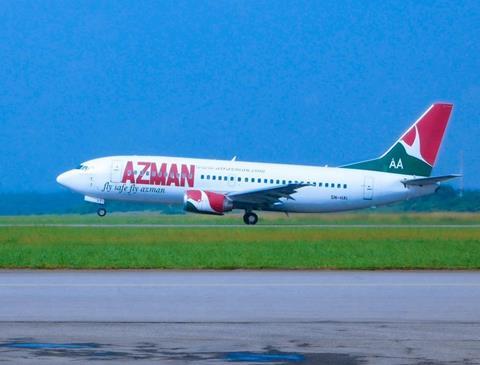 But Azman Air says it met with the authority on 1 May, after undergoing the safety audit and implementing the recommended corrective action plan.
It cites a 1 May communication from the regulator which states that the authority has reviewed the plans and "found them satisfactory" and that it "hereby lifts the suspension…with regards to the operations of [737s]".
"We can assure the general public that it is the beginning of a new experience," says the carrier. "We remain committed to raising the standard when it comes to the safety of crew, equipment and passengers."