None of those on board an Antonov An-26 which disappeared during a flight in the Khabarovsk region of Russia survived after the aircraft came down near a mountain known as Khrebtovaya.
Wreckage had been located on the mountain – which rises to over 900m – by the crew of a Russian emergency situation ministry Mil Mi-8 helicopter, but the rugged terrain meant rescuers took 5h to reach the site.
Radar contact with the aircraft, operated by navaid calibration specialist LPS, was lost on 22 September. It was carrying a crew of six.
"Unfortunately, as a result of the accident, there are no survivors," says the ministry.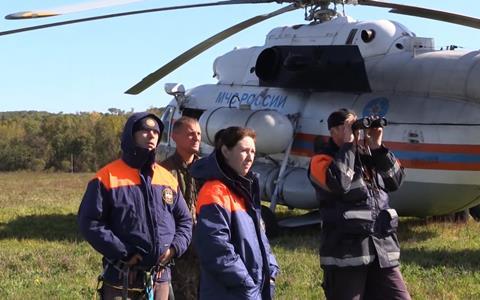 It states that a group of about 40 rescuers ventured to the scene, with personnel from the ministry's Amur and Khabarovsk rescue divisions, as well as representatives of the federal Investigative Committee and other authorities.
"The path is complicated by hard-to-reach forest terrain, the high altitude and slope of the mountain where the accident took place, and the lack of transport routes," it adds.
The ministry says rescuers could not be dropped from helicopters because the area features tall trees and strong wind gusts of up to 35kt.
Investigators have yet to detail the circumstances of the accident, which occurred some 30km south-west of Khabarovsk during a technical flight.