Colombian investigators have determined that a Boeing 737-200 freighter was overweight when it lifted off from Puerto Carreno airport last year, striking the top of a tree as it attempted to climb away.
The Aerosucre aircraft – carrying five occupants – was conducting a chartered flight to Bogota on 3 February 2022, had departed from runway 07.
Colombian investigation authority DIACC says the crew calculated the take-off weight at around 49,240kg (108,556lb).
But the air temperature of almost 34°C, higher than forecast, limited the maximum take-off weight to 48,965kg – meaning the aircraft was 275kg too heavy for the conditions. The inquiry says the weight calculations did not take into account three of those on board.
These conditions "delayed the acceleration" as the aircraft – with a calculated rotation speed of 130kt – rolled along the runway, it states.
Analysis determined the rotation occurred at 138kt, but that it only lifted off at 151kt, and this lag increased the take-off distance and "considerably limited" the aircraft's ability to climb on a safe trajectory, says the inquiry.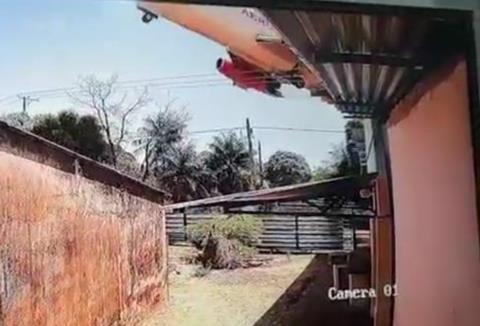 "The aircraft took off beyond the estimated point," it adds, almost immediately hitting a tree with a consequent loss of thrust in its left-hand Pratt & Whitney JT8D engine.
Performance calculations showed that the aircraft should have reached a height of 90ft before reaching the tree's location, which was almost 240m from the far end of runway 07.
The crew managed to restore partial thrust on the crippled engine and opted to return to the airport to land.
None of those on board was injured during the event, although the aircraft (HK-5192) was damaged.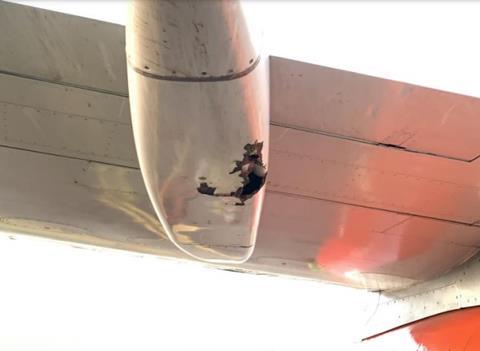 Investigators' conclusions, released in early April, state that cockpit-voice recordings reveal "complacency" among the crew members who operated the aircraft at a weight which exceeded the limits established in take-off performance charts.
According to the inquiry the crew demonstrated "overconfidence" by assuming that the aircraft's weight would reduce to an acceptable figure during taxiing for take-off, and meet the required criteria.