Investigators probing the destruction of Malaysia Airlines flight MH17, shot down over Ukraine, are directing a renewed appeal for information on the missile transporter at Russian civilians and the military.
Dutch national police are supporting the appeal by writing to citizens of Kursk, where the anti-aircraft missile brigade which owned the surface-to-air weapon was based. The inquiry has been tracing the Buk missile transporter's route to the launch site in Ukraine where it was fired at the Boeing 777 in July 2014.
"Perhaps you feel that this fact casts a shadow over the reputation of your city or your army," says the police's head of the investigation.
"But the truth has to be told, even if the truth is inconvenient."
The communication, which refers to historical Dutch-Russian military ties, states that the investigation into the weapon's movement has reached a "very advanced stage" but is not complete.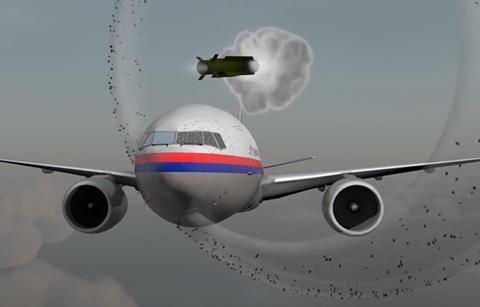 "We would like to hear from everybody, also from the Russian soldiers, about what really has happened," it says.
"We assume that the crew [of the missile transporter] crossed the border with Ukraine not on its own initiative. Perhaps those persons and their commanders had different perceptions of the situation, and it is just as well possible that there was not enough information."
The police are asking whether the missile was launched by a "fatal error" or "defective material", or whether the 777 was "downed intentionally".
Its communication seeks information on whether the crew, or higher-ranking figures, should be held responsible. "The answers are to be found in the city of Kursk," it adds.
Video statements from relatives of MH17's passengers – chosen for their Russian and Soviet family heritage – and Dutch ex-military personnel who previously worked with Russian armed forces form part of the appeal.
"We want to know who were part of the crew, what was their order and who gave them that order," says Dutch national criminal investigation department head Andy Kraag.
"We also want to know who decided to deploy this missile system in Ukraine. And first and foremost we want to know why the passenger airliner was downed."
Four accused individuals have been the subject of a criminal trial which began in the Netherlands in March 2020, and is set to continue on 6 September, but the investigators state that the new information request is not related to this specific case.