Standardised guidance to prevent hazards involving straying passengers, following an aircraft evacuation, is being sought by delegates to the upcoming ICAO Assembly.
Several incidents involving aircraft evacuation – such as that involving a Gulf Air Airbus A321 at Kuwait in July last year – have resulted in passengers wandering into active aircraft movement areas.
The A321 event prompted at least one go-around after tower controllers were told that passengers were walking towards the runway.
"Most risks to passengers on the movement area arise from the fact that the passengers are usually unfamiliar with the airport environment," says a United Arab Emirates working paper submitted ahead of the Assembly in September.
"Internationally-acceptable guidance procedures are required for airport operators…to ensure these evacuating passengers are properly guided and assembled at a safe area as quickly as possible."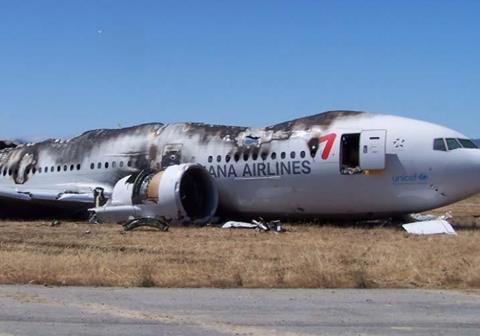 The paper emerged from recommendations raised during a UAE airports and emergency planning technical committee, and also follows the chaotic evacuation of an Emirates Boeing 777-300 at Dubai following a landing accident in August 2016.
"Failure to supervise passengers properly may lead to accidents with serious consequences for all involved," it states.
"The risks of injury are increased as passengers are in the state of panic and generally unaware of the obvious dangers around them."
These include potentially being struck by aircraft, vehicles or construction equipment, being exposed to jet blast, falling into drainage channels, or becoming lost.
Airport operators should bear the primary responsibility of managing evacuated passengers within movement areas, the paper says, and it is proposing standardised guidance procedures for a management system.
These would include universal passenger evacuation assembly area signs, which can be mounted on rescue vehicles and which should be visible and audible in all weather conditions.
Procedures should be developed for such signs to be set up in a safe location between inner and outer cordons, upwind and uphill from the incident, and for passengers to be directed towards these areas. Methods of assisting passengers who require medical treatment should also be devised.