Canadian investigators have disclosed that a runway slope would have prevented the crews of two aircraft from seeing one another during a recent incursion incident at Toronto.
Transportation Safety Board of Canada states, in a newly-released bulletin, that a Caribbean Airlines Boeing 737 Max 8 had been cleared for take-off from runway 15L on 21 November last year.
At the same time another 737 Max 8, operated by Flair Airlines, was cleared by Toronto ground control to cross the same runway at taxiway T.
This taxiway lies 9,200ft from the threshold of 15L.
The tower controller realised that the crossing would lead to a loss of separation on the runway, and ordered the Caribbean 737's crew to abort the take-off roll, which had just commenced.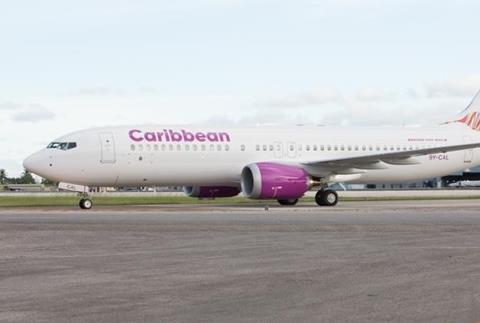 Despite the crew's having received, and acknowledged, the take-off clearance, the safety board says the tower controller indicated to the crew that they had not been cleared.
The Caribbean aircraft was re-cleared once the Flair jet had crossed.
"From their respective positions, it would not have been possible for either aircraft to see the other, due to the geography of runway 15L, which slopes upward from each end," the safety board states.
It identifies the Caribbean and Flair aircraft involved respectively as 9Y-CAL and C-FLDX.