Pilots of a British Airways Airbus A319 believe a rushed departure from an unintended London Heathrow intersection contributed to a failure to update take-off calculations.
The aircraft (G-EUOG) took off from runway 27L's intersection N4E on 2 October last year, despite the pilots' having calculated performance for an N2W intersection departure – meaning the jet had 678m less runway available than assumed.
While the take-off was ultimately not compromised, the UK Air Accidents Investigation Branch says the situation could have turned into a "significant event", but for the A319 being lightly-loaded with limited fuel for its short flight to Leeds.
It says the crew had originally planned for an N2W departure, offering a take-off distance of 3,380m.
But the monitoring pilot "mistakenly" requested N4E during the single-engine taxi-out, says the inquiry, and this request was quickly granted. The N4E take-off distance was just over 2,700m.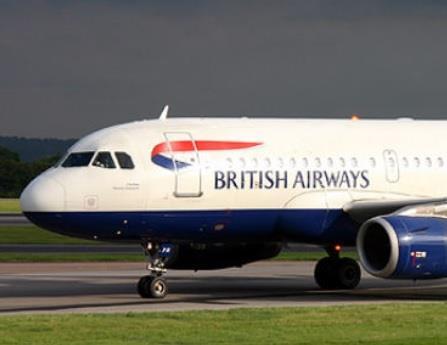 While the crew's intersection change was unintentional, the approval left the pilots little time to complete pre-departure duties. They started the second engine and the flight was cleared to line up on the runway.
Aircraft performance was "not discussed" or entered into the flight-management system, says the inquiry, and the flying pilot – realising the omission – asked the monitoring pilot whether he was content to continue with the departure.
But the monitoring pilot did not realise that the query related to take-off performance, assuming it referred to the rapid engine start and departure, so his positive reply was misunderstood.
The inquiry says the rush to complete the take-off procedure, combined with the pilots' familiarity with the airport and their "lack of a shared mental model" could have contributed to a more serious incident.
Both pilots told investigators that either declining the rapid line-up clearance, or advising air traffic control that they were not fully ready, could have prevented the event.
British Airways stresses that the flight landed safely at its destination, without injury to any of the 102 occupants, and passengers left the aircraft normally.
Investigators note that the crew reported the event to the carrier as soon as possible. BA's policy is to encourage crews to report incidents in order to improve air transport safety.