Russian safety analysis has revealed a disturbing upward trend in the number of hard landings by large transport aircraft which, it concludes, is not simply the result of a rise in traffic.
The federal Aviaregister Russia – through a decision by air transport regulator Rosaviatsia – conducted a study into hard landings over the period from January 2009 to October 2019.
It states that 176 such landings took place in the timeframe but the annual number remained "relatively stable", at around 14, until 2015.
But during the last three years, 2017-19, the trend has been increasing by five or six incidents per year.
"The increase in the number of hard landings, starting in 2017, does not correspond to the increasing flight [activity] during this period," says the Aviaregister analysis, stating that 28 occurred in the space of 10 months last year.
"There is a significant annual increase in the ratio of hard landings to the total number of landings."
It adds that, in the "vast majority" of cases, a hard landing resulted in the aircraft's bouncing and becoming airborne again.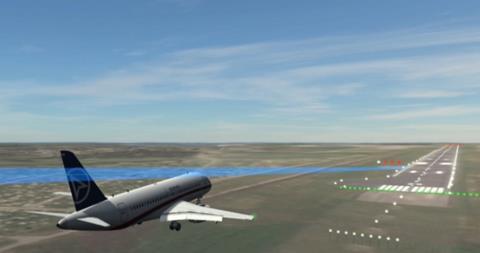 The analysis attributes the various incidents to poor piloting technique on the glidepath, including excessive approach speed and "diving" below the glideslope, significant descent rates and incorrect use of engine power. Late and insufficiently prompt alignment are also contributing factors, it adds.
But it also claims that airlines have paid "insufficient attention" to previous investigations into hard landings – which, the analysis says, are particularly hazardous events.
Nine operators accounted for 70% of the incidents examined, with Utair, Rossiya, Red Wings, Aeroflot and Yakutia listed as the carriers involved in the most occurrences.
But the analysis also examines incidents from non-commercial operators including a hard landing and bounce – involving two 2.8g impacts – by a Tupolev Tu-214 of the Russian special flight detachment at Moscow Vnukovo in December 2014.
Previous studies have looked into such events involving Soviet-era types in the mid- to late-1980s, as well as examining incidents specifically with Tupolev Tu-154s which were linked to the type's particular characteristics.