Russian federal air transport regulator Rosaviatsia insists the country's foreign-owned fleet will be safely operated in spite of the European Commission blacklisting of several carriers over airworthiness concerns.
Rosaviatsia says the Commission's unilateral measure was "taken in absentia" and does take into account the actual technical condition of the leased aircraft fleet or the maintenance programmes applied to them.
It states that the airlines featured on the blacklist – comprising 21 carriers, among them major operators Aeroflot, Rossiya and S7 Airlines – have all the necessary approved documentation, and that all aircraft comply with airworthiness standards, undergoing regular maintenance within the set time limits.
The Commission took the step after overseas authorities with the recognised formal oversight responsibility for the leased fleet in Russia withdrew certificates of airworthiness for the aircraft, citing their inability to guarantee compliance with safety requirements.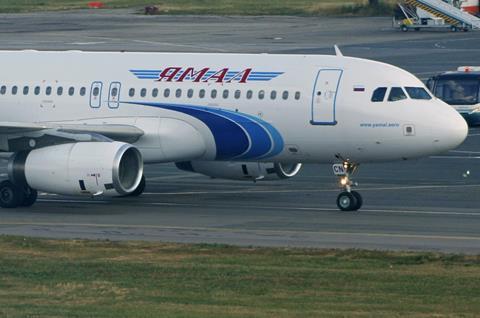 While the Commission states that the blacklisting relates solely to safety, and is apolitical in nature, Rosaviatsia argues that it reinforces the economic "blockade" on the Russian air transport sector, and complains that the sanctions are violating the Chicago Convention.
The Commission's decision will "not affect the safety" of Russian carriers, says Rosaviatsia, and will "inevitably" lead to "retaliatory measures" from aviation authorities.
"Airworthiness certificates for aircraft are issued [by Rosaviatsia] in accordance with federal aviation regulations and documents individually drawn up for each aircraft, certifying its ability to safely fly and technically operate," it adds.
"Safe aircraft operation is the main priority of the Russian aviation authorities. Approval of airworthiness certificates is carried out in strict accordance with the norms of international and national air laws."