Russian investigators have opened an inquiry into a fatal landing accident involving a Let L-410 turboprop near the Siberian settlement of Kazachinskoye, some 500km north-east of Irkutsk.
The aircraft had been operating a service from Irkutsk on 12 September when it made a "hard landing" in a forest region, according to the Russian federal Investigative Committee.
Preliminary information from the Russian emergency services ministry states that 14 passengers and two crew members were on board the aircraft.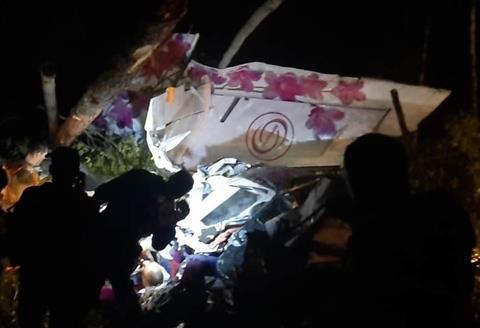 While the Investigative Committee initially indicated that all had survived, the ministry has since disclosed four suffered fatal injuries.
"Work has been completed to free people trapped in the aircraft fuselage," the ministry says, adding that those injured have been transferred to medical facilities.
Images from the scene show that the aircraft's vertical fin carries the logo of carrier Aeroservis, an L-410 operator acquired two years ago by Siberian regional airline SiLA, while the airframe bears the registration RA-67042.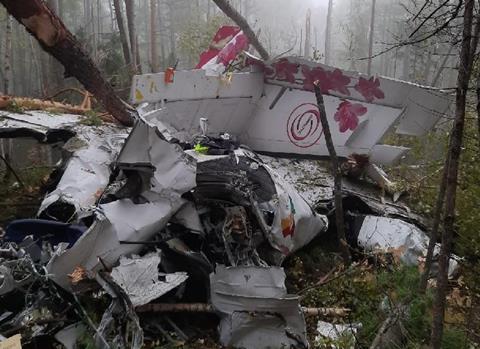 The accident site is located about 4km from the town.
Russia's Interstate Aviation Committee puts the local time of the accident as 22:47. According to the East Siberian transport prosecutor's office, the aircraft crashed near the Kirenga river.
No verified meteorological data for the destination airport has been released. Unconfirmed reports from local media suggest the aircraft had executed a missed approach to the airport before the crash.
Cirium fleets data lists RA-67042 as an airframe delivered new to Aeroservis in 2014, under lease from Russian lessor GTLK.