Norwegian investigators are reiterating the importance of fastening seat-belts, even if not instructed, after an SAS Boeing 737-800 encountered unexpected severe turbulence which injured cabin crew – one seriously – and a passenger.
The aircraft was descending towards Oslo Gardermoen at 21,000ft in clear air, following a service from Stavanger on 22 May last year.
Although light to moderate turbulence featured on meteorological charts between 21,000-37,000ft, there was no indication of severe turbulence. No SIGMET advisory regarding significant weather had been published, and no reports were received from other pilots.
At the time the cabin crew was still carrying out a trolley service and the 'fasten seat-belt' signs were not illuminated.
Norwegian investigation authority SHK says the turbulence occurred "suddenly and unexpectedly" with a strength that the pilots "could not have predicted".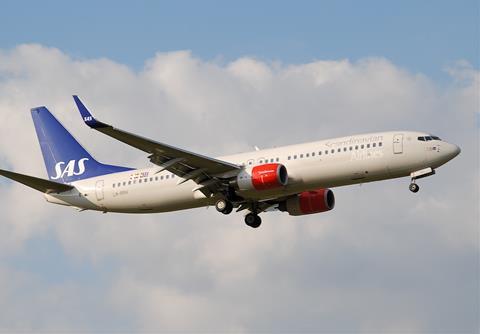 Cabin crew and seated passenger – whose seat-belt was not fastened – were thrown into the ceiling of the aircraft.
Three cabin crew suffered fractures – one of them with serious "extensive" injuries – while the passenger's head struck a rack when he was lifted into the air.
Meteorological analysis found that the upset could have arisen from clear-air turbulence combined with turbulence associated with cumulonimbus clouds peaking up to 24,000ft.
"It cannot be ruled out that the combination of these two phenomena can produce stronger turbulence overall," says SHK.
"Pilots have limited opportunities to detect turbulence in clear air in higher air layers before they fly into the turbulence itself."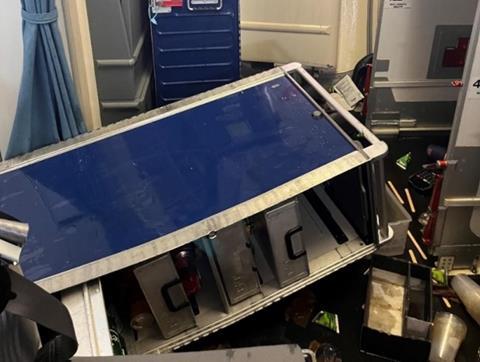 The aircraft (LN-RRH), with 106 passengers, was some 23min from landing when the incident occurred. It had flown the reverse route 45min earlier without experiencing more than light turbulence.
SHK says that the decision not to illuminate the 'fasten seat-belt' sign at the time was "understandable". It also says fastening seat-belts whenever seated is "strongly recommended".