Russian authorities have located wreckage in the search for an Antonov An-26 which disappeared during a flight in the vicinity of Khabarovsk airport.
The aircraft was being operated by specialist LPS – a flight systems inspection and calibration service – and had six crew members on board.
Russia's federal Investigative Committee says radar contact with the aircraft was lost 38km from Khabarovsk.
Wreckage has been located on top of a ridge in the heavily-forested Bolshekhekhtsirsky nature reserve to the south-west of the city which, the authority says, is "presumably" that of the An-26.
"A ground search and rescue group was sent to the place where the wreckage was found," it adds.
LPS carries out checks of ground-based radio and lighting equipment using aircraft fitted with systems designed to evaluate the accuracy of signals.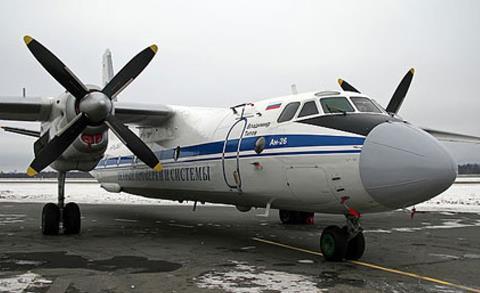 Russia's Interstate Aviation Committee says the aircraft was flying over radio systems installed at Khabarovsk airport on 22 September when "an accident occurred".
It has not detailed the nature of the accident but stated that the aircraft was missing. The committee has set up an investigative team to probe the event.
It has identified the missing aircraft as an An-26KPA registered RA-26673. Cirium fleets data lists this airframe as having originally been delivered to Aeroflot in 1979, and subsequently operated by Dalavia before it joined the LPS fleet.
According to the Investigative Committee, LPS technicians who maintained the aircraft before its flight have been interviewed, fuel samples from Khabarovsk airport have been taken, and documentation on various aspects – including crew medical examinations, technical records, and weather data – has been collected.