Iranian investigators have indicated that an Airbus A319 crew landed on the wrong runway at Tabriz airport after becoming accustomed to using it on two previous flights.
The Iran Air aircraft (EP-IEP) had been inbound to Tabriz from Isfahan on 7 October but, despite being cleared to land on runway 12L, it touched down on the parallel 12R.
Iran's Civil Aviation Organisation states that the crew made the error despite reading back the correct runway, which also featured on the automated terminal information system.
None of the 97 passengers and nine crew members on board the aircraft was injured.
Tabriz's runways are separated by just 190m. The inquiry points out that the main runway 12L is concrete but says it generated a "vibration effect" on the fuselage, so the pilots tended to prefer 12R.
The crew had already flown from Tehran to Tabriz, earlier in the day, requesting to land on 12R rather than 12L, the runway in use. On departure from Tabriz for Isfahan the crew chose to use runway 30L – the opposite direction on the same asphalt strip.
When the crew returned from Isfahan to Tabriz, says the inquiry, they were influenced towards 12R "based on the mentality of their two previous flights", despite the available information to the contrary and the presence of a Mahan Air flight landing in front of the A319.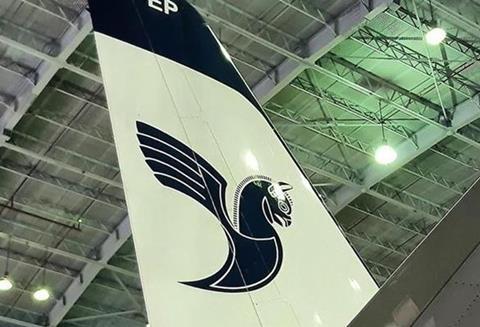 "No communication took place between the two pilots to confirm the runway permitted for landing," it adds. The first officer had been the flying pilot.
Investigators state that the circling VOR approach demanded close attention, but say that the pilots were "not fully prepared" for the flight, with possible room for fatigue, contributing to a lack of situational awareness.
Visibility was good at the time of the incident and weather conditions had no effect on the situation.
Iran Air had experienced another wrong-runway landing at Tabriz just eight months earlier, when an ATR 72-600 landed on 30R instead of 30L in February. Investigators attributed the mishap to a failure to reconfigure the avionics to a changed approach path.