Danish investigators are probing an incident involving inadvertent thrust-reverser deployment on an Airbus A320 during a missed approach.
The aircraft was being operated by TAP Air Portugal on a service from Lisbon to Copenhagen on 8 April.
French investigation authority BEA, citing its Danish counterpart, says the captain decided to initiate a go-around during the flare.
But upon applying go-around thrust, it says, one of the thrust reversers "inadvertently deployed".
This resulted in "controllability problems" during the go-around, BEA states.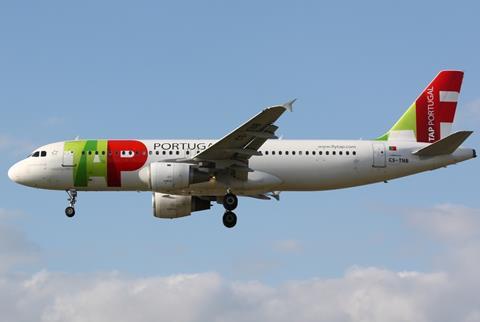 BEA has identified the airframe as CS-TNV, an aircraft powered by CFM International CFM56 engines.
It was delivered new to TAP at the end of 2009 and has been in service with the carrier since.
Investigators have yet to clarify the reason for the incident, which appears to have occurred as the twinjet was nearing touchdown on runway 30, or specify the nature and extent of control issues experienced by the crew.
It subsequently made a safe landing around 20min later and none of those on board was injured. The aircraft returned to Lisbon on 18 April.