Surveillance cameras at Almaty airport captured the short flight of a Bek Air Fokker 100, and its subsequent collision with a building, after it failed to climb away after take-off on 27 December.
After rotation the aircraft appears to start rolling left and right before losing height, according to the images which have been circulated on social media.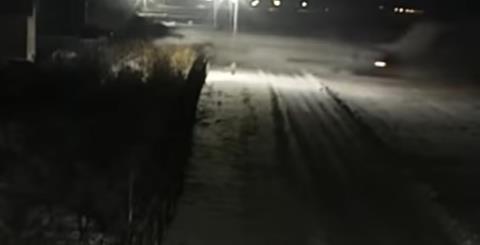 There is evidence of a brief explosion, apparently resulting from ground contact, before the aircraft slides over rough ground and strikes a perimeter wall and a building.
Its left wing also apparently shears through a light pole, causing it to extinguish.
Investigators have yet to disclose initial findings regarding the circumstances of the accident, which involved flight Z92100 to Nur-Sultan.
While most of the aircraft's occupants survived, the Kazakh government says the crash resulted in 12 fatalities.