Investigators in Papua New Guinea are probing a serious incident in which an aircraft departing Kagamuga airport near Mount Hagen came into conflict with a flight on approach to the same runway from the opposite direction.
Kagamuga airport is some 500km north-west of the capital, Port Moresby, and has a main runway 2,190m in length, designated 12/30.
The country's Accident Investigation Commission says a De Havilland DHC-6-300 Twin Otter had been conducting an approach to runway 30 at around 08:25 on 26 August.
It was operated by charter specialist Hevilift PNG, which carries out services for personnel and equipment transport using a fleet of fixed-wing aircraft and helicopters.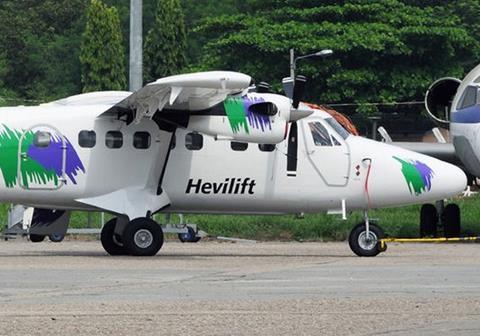 At the same time a Cessna 208, from aid and relief agency Mission Aviation Fellowship, was departing runway 12.
The commission says the aircraft were involved in a loss of separation, without elaborating beyond stating that a "potentially risky situation" resulted.
"While we were fortunate that there was no actual accident, the circumstances giving rise to the loss of separation will be investigated thoroughly, so that the circumstances and contributing situational facts around it are clearly established to prevent future recurrence," says acting board chair Aria Bouraga.
Investigators have identified the Twin Otter involved as P2-KSI, with 13 passengers and two crew members on board, and the Cessna as P2-MEW, which had a single occupant.