UK cockpit representatives are intending to press for a rethink on flight-duty times for pilots once the UK withdraws completely from the European Union.
Flight-duty regulations were established by the European Union Aviation Safety Agency. After the UK left the EU on 31 January, and entered a transition period, it has followed EASA rules but been a non-participant in the decision-making process.
This transition period is set to end on 31 December, although the future relationship between the UK and EU regarding aviation is yet to be finalised.
But the flight-duty limitations have been a controversial issue, and UK pilot association BALPA has signalled that it wants the UK Civil Aviation Authority to capitalise on the release from EASA oversight with a reconsideration of the regulation.
"We see this as an opportunity to review the maximum flying times for pilots and other crew which have been relaxed too far by EASA," says BALPA general secretary Brian Strutton.
"Safety should always trump commercial expediency and flying schedules that lead to fatigued pilots should not be allowed."
Strutton says that, while the CAA's future framework will "mirror most EASA regulations", the pilot association will be "pushing for safety to be at the heart of the new system".
The CAA says it will become responsible for the development of aviation safety regulations from the end of the transition period, and that it is establishing a capability with the UK Department for Transport to carry out this work from the beginning of 2021.
"This provides an opportunity to improve how we develop aviation safety policy in future, to better involve industry in decision-making and develop rules more flexibly," it adds.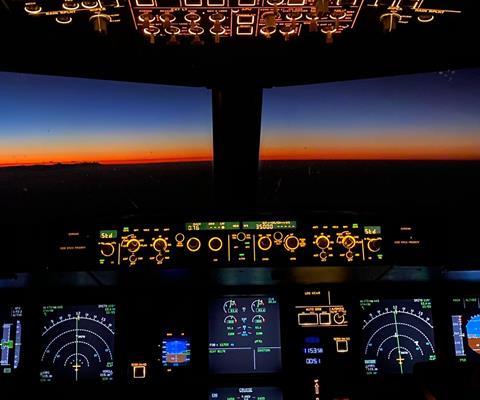 Commercial air transport operators were required to move to the new 'subpart FTL' within EASA civil aviation operations regulations on 18 February 2016.
A year later EASA initiated a review of the effectiveness of these rules, to assess the impact on crew alertness during specific duty envelopes.
This review aimed to cover six specific areas and was broken down into phases – the first of which focused on two of the six areas: duties of more than 10h at the less-favourable time of day, and disruptive schedules. These two areas were ranked highest in terms of severity of fatigue.
The research was undertaken by a consortium led by Dutch aerospace centre NLR, supported by a committee of renowned fatigue scientists, deriving data from 15,000 respondents to a crew survey, plus 381 crew participants in a field study sourced from 24 airlines.
This field study, published in February last year, showed an increased probability of high fatigue levels at top-of-descent during night and late-finish flight-duty periods.
No significant difference in fatigue at top-of-descent was found between night duties longer than 10h compared with shorter night duty periods.
"Night [duty periods], both longer and shorter than 10h, were associated with an increased probability of high fatigue at top-of-descent," says the study. "This is not fully reflected in the current [flight-time] regulation and guidance material."
While the regulation and guidelines "explicitly note" the need for fatigue risk management in relation to night duties over 10h, it adds, this is not the case for those shorter than 10h.
It also identified three subgroups of night flight-duty periods which could be ranked based on the probability of high fatigue occurrence at top-of-descent.
"The existence of these subgroups is not recognised in the current [flight-time] regulation," says the study. "Distinguishing these subtypes could help operators to design effective fatigue risk management strategies."
No significant increase of probability of high levels of fatigue at top-of-descent was found for disruptive duty periods classed as 'early start', but there was a "marginal" increase for mixtures of disruptive periods, says the study.
The characteristics and frequency of night duty periods varies with each operator, it adds, which means deriving precise recommendations which would be equally effective for all carriers is "not possible".
"However, each operator may manage the fatigue risk of its specific characteristics of its schedule effectively," it states.
The study's recommendations are based on managing the risk, including amending the definition of 'night' flight-duty periods to reflect differing subgroups, and requiring operators to apply appropriate risk management to late-finish periods regardless of duty duration.
Another controversial aspect of flight-duty limitations has arisen over the course of the pandemic-driven air transport crisis, with pilot associations expressing concern that certain operators might take advantage of duty-time exemptions.
While the pandemic generated a need to ease duty-time restrictions, in order to reduce crews' exposure, these were intended for "rare and exceptional" circumstances, says the international pilots' federation IFALPA, which points out that initial emergency conditions and country restrictions for crew rest are easing.
"It is important for operators to return to the use of existing [limitations] or an approved [fatigue risk management system], as the continued use of alleviations or extensions beyond normal flight- and duty-time limits could introduce the risk of cumulative fatigue," it adds.
Carriers should adapt their fatigue-mitigation measures to the unusual circumstances, says the association, stressing that specific considerations – such as the use of heavily-augmented crews or differences in rest facilities – must be properly taken into account when analysing fatigue data for flights over the crisis period.