UK safety regulators are seeking opinions from the general aviation community on the use of carbon monoxide detectors – specifically active devices – to help shape strategies on their potential use.
While general aviation pilots tend to be aware of the risk posed by carbon monoxide, the UK Civil Aviation Authority believes "the same cannot be said" for third-party occupants who might fly in piston-engined aircraft for recreational or commercial purposes.
Active detectors provide audio, visual or tactile feedback when carbon monoxide thresholds are breached, while passive 'spot' detectors simply change colour.
The UK Civil Aviation Authority is surveying members of the general aviation community on the issue, pointing out that there is evidence that active detectors offer a "net safety benefit". The survey will run to early September.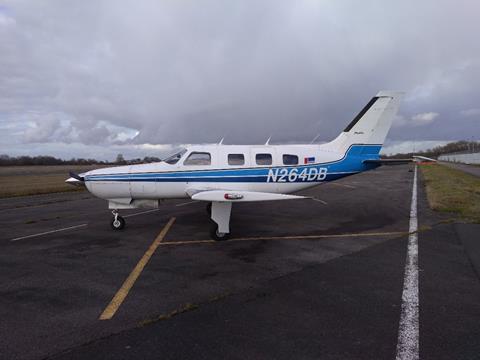 "Feedback gathered through this survey will help to shape the future use of these devices and how they could be used in piston-engined aircraft," the regulator states.
It has started inviting comments as the AeroExpo general aviation exhibition opens at Sywell aerodrome near Northampton. The CAA is being represented at the show, and will be displaying active detectors.
"We know that pilots have to consider the significant safety benefits offered by flying with an active [carbon monoxide] detector," says co-head of the CAA's general aviation arm Michael MacDonald.
"It could not only save their life, but also their passengers' as well."