For the third time in less than 20 years Ukrainian authorities are likely find themselves under pressure in the aftermath of a fatal surface-to-air missile attack on a civil airliner.
Admission by the Iranian government that a Ukraine International Airlines Boeing 737-800 was inadvertently brought down by such a weapon is set to spur inquiries as to the extent of information available to the airline, and whether it took sufficient precautions given that it was operating in a potential conflict zone.
Ukrainian president Volodymyr Zelensky stressed to his Iranian counterpart, Hassan Rouhani, that the crew of the downed aircraft acted in strict accordance with international flight rules, in an 11 January telephone call.
While the US FAA had prohibited US carriers from operating in Iran on 7 January, Ukraine International Airlines has pointed out that several carriers were still operating flights from Tehran Imam Khomeini airport on 8 January, the day of the crash.
The airline has also pointed out that its ill-fated flight PS752 was operating a similar flight profile to other services – including flights by Aeroflot, Turkish Airlines and Austrian – which had departed Tehran between midnight and 06:12, the time at which the 737 took off.
"Flight safety has always been and remains the number one priority for UIA," the carrier states.
Ukraine's state aviation service banned Ukrainian services from operating in Iranian airspace from midnight on 9 January, citing the "unexplained circumstances" of the 737 crash.
The inquiry into the 737's destruction is likely to examine whether adequate preventative action was taken by regulators on all sides.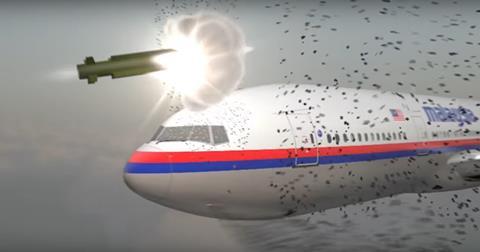 Ukrainian authorities had been chided by Dutch investigators probing the July 2014 incident in which flight MH17, a Malaysia Airlines Boeing 777-200ER, was shot down by a surface-to-air missile over conflict-hit east Ukraine.
The region had been subject to restrictions but only up to a specific cruise altitude, even though the Dutch inquiry into the attack stated that Ukraine had "sufficient reason to close the entire airspace" as a precaution – particularly because powerful long-range weapons were being used against military aircraft.
Investigators found that, up to the point where the airspace was completely closed, 160 commercial aircraft flew over the area on the day of MH17's loss.
In the wake of the crash ICAO established a conflict zone repository, which was intended to serve as a centralised database of conflict information which airlines could use to refine assessments of risks to flight operations.
But the repository, launched in 2015, operated for less than two years before ICAO questioned its value, noting a significant decline in the amount of information being submitted and pointing out that appropriate data was being made available to civil aviation outside of the repository. ICAO's Council instructed in 2017 that the repository be discontinued.
Ukrainian authorities had, extraordinarily, also been at the centre of a third missile attack on a civil airliner in October 2001 – this time as the party directly culpable – when a Sibir Tupolev Tu-154M, en route from Tel Aviv to Novosibirsk, was inadvertently shot down over the Black Sea.
It had been cruising at 11,100m, on a route which was not subject to restrictions, at the time of a military exercise by Ukrainian air defence forces. The Tu-154 was struck by an S-200V anti-aircraft missile launched from a location near the east Crimean port of Feodosia, according to a Russian ministry of transport inquiry, and crashed into the sea with the loss of all 78 occupants. The missile had apparently missed its target, an unmanned drone.