Ukrainian authorities have closed the country's airspace over the risk to civil air traffic, with the European Union Aviation Safety Agency declaring the area an active conflict zone.
The Ukrainian state air navigation service UkSATSE says the airspace was closed at 02:45 Kiev time on 24 February.
"Provision of air traffic services to civilian users of Ukraine's airspace is suspended," it adds.
EASA has issued a conflict zone bulletin for the Kiev, Lviv, Dnipropetrovsk, Simferopol and Odessa flight information regions, covering all altitudes.
This bulletin also covers Belarussian and Russian airspace within 100nm of the Ukrainian border, as well as a part of the southern Rostov flight information region along the border of eastern Ukraine.
NOTAMs for Ukrainian FIRs state that flights are restricted "due to potential hazard for civil aviation".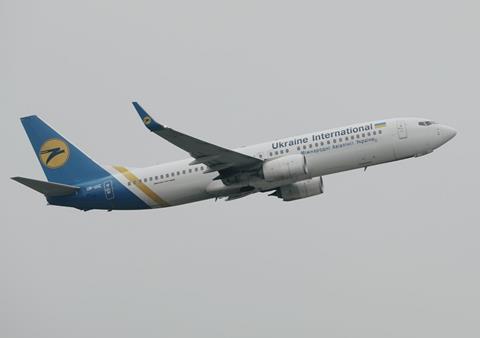 "Operators should take this information and any other relevant information, along with any available guidance or directions from competent authorities, as appropriate, into account in their own risk assessments," says EASA.
It states that operators should exercise "extreme caution" and avoid using the airspace close to the borders between Ukraine, Russia and Belarus.
Russian federal air transport regulator Rosaviatsia says that flights to a number of southern Russian airports are "temporarily limited" owing to "aggravation of the situation in Ukraine".
These affected airports include Rostov Platov, Voronezch, Krasnodar, Anapa, Stavropol, Gelendzhik, Belgorod, Elista, Bryansk, Kursk, and Simferopol.