Preliminary US intelligence analysis of unidentified aerial phenomena has concluded that such incidents are at least a threat to flight safety and potentially present a broader hazard.
The Office of the Director of National Intelligence has released an initial assessment of UAP – more commonly dubbed UFOs, or unidentified flying objects – conducted by a task force.
This task force focused on 144 reports obtained from US government sources from 2004-21, largely firsthand witness information from military aviators and data sourced from "reliable" systems, states the preliminary analysis, which was released on 25 June.
Most of the UAPs "probably do represent physical objects", it adds, given that 80 reports involved observation from "multiple" sensors – among them radar, infra-red, electro-optical, and weapon seekers, as well as visual observation.
The task force concludes that UAPs "clearly post a safety of flight issue" given that aviators are contending with an "increasingly cluttered" air domain. While pilots are required to report safety hazards, it says, they might be deterred from doing so if it means being forced to cease tests or training and land aircraft.
Eleven documented instances involved pilots reporting "near misses" with a UAP, says the analysis.
The task force acknowledges that 18 incidents contained in 21 reports involved "unusual" movement patters or exhibition of "unusual flight characteristics" – including apparently remaining stationary in winds aloft, movement against the wind, and abrupt manoeuvring or high-speed motion with no discernible means of propulsion.
It adds that it has a "small amount" of data that appears to show UAP demonstrating "acceleration or a degree of signature management".
"Additional rigorous analysis [is] necessary by multiple teams or groups of technical experts to determine the nature and validity of these data," it says. "We are conducting further analysis to determine if breakthrough technologies were demonstrated."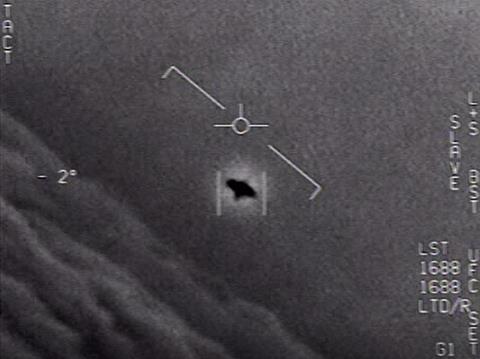 With the task force unable to draw "firm conclusions" on the nature or intent of UAP, the possibility of breakthrough aerospace technology cannot yet be discounted, and the assessment states that – alongside the flight-safety issue – UAP could "pose a broader danger" to national security if some incidents demonstrate sophisticated technology developed by foreign governments, including Russia or China, and deployed against the US military.
"We currently lack data to indicate any UAP are part of a foreign collection programme or indicative of a major technological advancement by a potential adversary," it says.
"We continue to monitor for evidence of such programmes given the counter-intelligence challenge they would pose, particularly as some UAP have been detected near military facilities or by aircraft carrying the [US government's] most advanced sensor systems."
Explaining UAP will require better data sourcing and investment in resources, the analysis concludes.
Most of the UAP data obtained by the task force has come from US Navy reports, and received in the past two years as formalised military reporting mechanisms became better-known. The US Air Force also initiated a reporting scheme in November last year.
Throught its normal air traffic management activities, the US FAA also captures UAP-related data, usually when pilots report unexpected events, and could provide additional information of potential use to the task force from its continuous monitoring of systems for anomalies. The analysis adds that the FAA has a "robust and effective outreach programme" that can help the task force highlight to aviators the importance of reporting UAP.