Operators of certain older 'Classic' Boeing 737 variants are being instructed to conduct tests to check for potential spoiler sensor failure, which could escape detection by the autothrottle computer.
According to the US FAA, a review of system logic on the variants – from the 737-300 to the -500 – has revealed that failure of the spoiler sensor or its wiring "cannot be detected" by the autothrottle cruise-thrust split monitor.
Inaccurate or absent position data from the sensor could result in the cruise-thrust split monitor's failing to activate, possibly leading to a "significant" throttle split and asymmetric thrust, the FAA states in a directive.
"Subsequent lack of autothrottle disengagement could lead to an uncommanded roll," it adds, with potential loss of control.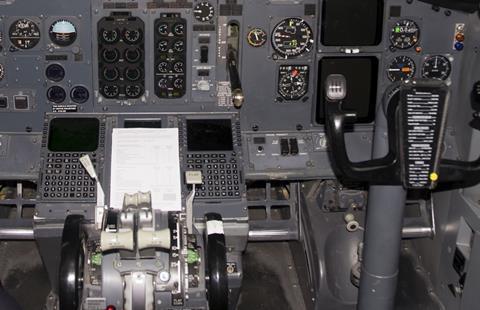 The FAA says that an applicable autopilot aileron actuator test, described in the aircraft maintenance manual, is able to detect the sensor failure, but that this test is not currently required to be conducted repetitively.
It is ordering regular tests in accordance with a Boeing bulletin of 22 August, adding that the initial test should be carried out within 250h or two months, in order to ensure that low-utilisation aircraft are addressed "in a timely manner".
While the FAA says only 21 affected aircraft are on the US registry, Cirium fleet data indicates over 500 of the 'Classic' 737 variants remain in service worldwide, and some 230 more are in storage.