One uncomfortable aspect of the extraordinary crisis inflicted on air transport operations is the extent to which the pandemic might, atsome point, be considered a contributing factor to aircraft accidents, despite – or perhaps because of – the reduction in flight activity.
The unprecedented disruption to commercial aviation is throwing up the possibility of unforeseen safety consequences outside of the immediate potential medical threat to passengers and crew.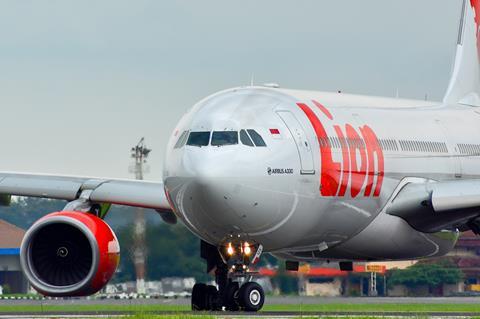 Indonesian investigators probing a landing incident at Medan involving a Lion Air Airbus A330-300 found the aircraft had veered to the left during touchdown in a crosswind, experiencing a temporary excursion from the left side of runway 23 and sustaining main landing-gear tyre damage, probably from striking edge lights. None of the 318 occupants of the twinjet was injured.
Lion Air has a fleet of 10 A330s; a mix of -300s and newer -900s.
Investigation authority KNKT, in preliminary findings disclosed last November, observed that Lion Air – like a large number of airlines – had "significantly reduced" its A330 operation as a result of the pandemic.
"The operations department had difficulties in maintaining pilot proficiency and recent experience during the pandemic," says the inquiry. It points out that the carrier did not have A330 simulator facilities, and outsourced training on the type to third-party facilities in Indonesia, Malaysia and Singapore.
KNKT says the Indonesian civil aviation regulator, the DGCA, approved an exemption to pilot proficiency checks for scheduled and non-scheduled airlines in May 2020, as a result of the travel limits imposed because of the crisis.
The DGCA's exemption allowed operators to assign pilots who had not been through a captaincy proficiency check for six months, and first officers who had not had a similar check for 12 months.
ICAO standards require captains or first officers to have conducted at least three take-offs or landings in the preceding 90 days, either on the aircraft type or a simulator, but the DGCA exemption also permitted the assignment of pilots who had not met these criteria.
Although conditions attached to the exemption meant it applied only to suitable pilots with more than three years or 2,000h on type, the relaxation attracted public controversy.
LACK OF FLYING
The captain of the aircraft involved in the Medan excursion had more than 2,200h on A330s, but had flown less than 3h in the previous 90 days, while the first officer – who was occupying the left-hand seat – had not flown since 1 February, more than seven months before the event.
KNKT says that Lion Air "did not have any guidance to manage" the exemption issue, and that the "absence of guidance" enabled the placement of two pilots without recent experience in the same flightcrew, with a consequent "hazard for flight safety".
Investigators are still examining the circumstances of the fatal Pakistan International Airlines (PIA) A320 accident in Karachi on 22 May last year, and have yet to reach final conclusions. The crew conducted an unstable high-and-fast approach to Karachi before theaircraft touched down with its landing-gear retracted, subsequently climbing away with damaged engines before losing power and crashing before they could make a second landing attempt.
The inquiry points out that the aircraft – as a result of the pandemic – had been parked for 46 days, and re-activated about two weeks before the crash. While there is no immediate evidence of a technical problem, analysis of the adequacy of maintenance during this period will form part of the probe.
But there will be particular attention paid to the crew scheduling and training over the weeks before theaccident, to determine whether the adverse effects of the pandemic might have contributed. Ironically, the pilots might have been distracted by broader coronavirus concerns, according to Pakistani aviation minister Ghulam Sarwar Khan, who told the country's parliament on 24 June that they had been discussing the pandemic in depth during the flight.
Provision of proper tailored training to restore cockpit crews to a suitable level of capability has been an issue flagged by international pilot federation IFALPA.
NO SHORTCUTS
"Minimum training required to requalify a pilot to the regulatory standard may not be sufficient following either a break in operational status or loss ofqualification," IFALPA says.
The federation stresses that regulators should not short-cut the training process by adjusting their criteria, for example by permitting training organisations to use lower-level devices.
"While it is important that training be designed and conducted efficiently, it is critical that the training is not rushed and its quality is not compromised," it adds.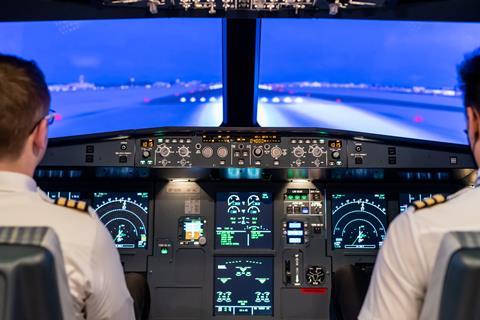 Air Canada has noted that recency regulations require pilots to fly at least one sector within the previous 90 days, but has been unable to offer enough flying to meet this threshold. IATA says an alternative means of compliance has been drawn up using simulators to replicate a 50nm (92km) line flight, with a script including rejected take-off, engine failure, and other elements.
Skills degradation exacerbated by a training backlog is a concern shared by the European Union Aviation Safety Agency (EASA).
"While it is not unheard of for type-rating training to be followed by a gap before commencing operational flying, the shutdown means that this is now far more widespread," it says in a review of aviation safety issues arising from the pandemic.
EASA adds that a lack of testing makes measuring any loss of knowledge or skills that may occur difficult. It also warns of a heightened risk of training accidents if, in lieu of simulator access, actual aircraft are used to conduct exercises.
After a Beechcraft Super King Air 200's propellers struck the runway during a gear-up approach at Exeter in March last year, the UK Air Accidents Investigation Branch pointed out that lack of simulator availability, owing to the pandemic, had prompted the operator to conduct refresher training on the aircraft against its normal policy – although ultimately it traced the gear-extension failure to a technical issue.
Aside from the basic lack of practice, personnel worried about job security or having to cope with higher workloads will also be vulnerable to higher psychological anxiety, increasing the risk of distraction or task saturation.
EASA points out that flightcrew could suffer fatigue from such stress, as well as the unusual route patterns imposed by carriers as a result of the crisis, with health checks and slower processing extending duty times.
"At certain destinations, crews are required to stay on board the aircraft and neither hotels nor restaurants are available," it adds.
The crisis also creates safety threats that are less obvious, such as the risk of complacency arising from lower activity levels and the higher potential for bird-strike as wildlife encroaches on the grounds of quieter airports.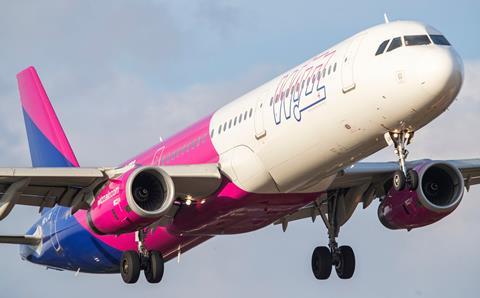 Prolonged parking of aircraft has led to unexpected safety threats. An attempted ferry flight of a Wizz Air A321 in mid-June, following an 83-day dormancy at Doncaster Sheffield airport, resulted in the crew's twice aborting the take-off – the first at the V1 decision speed – owing to unreliable airspeed readings.
Two days' examination of the aircraft eventually discovered insect larvae in one pitot tube, a situation reminiscent of that which caused the fatal crash of a Boeing 757-200 operated by Turkish charter carrier Birgenair, which – having been parked for 20 days in 1996 – took off from Puerto Plata, in the Dominican Republic, with a pitot tube blocked by an insect nest, subsequently stalling after the crew became confused over the airspeed data.
Less than eight months after the Birgenair accident another 757-200, operated by AeroPeru, crashed into the sea while attempting to return to Lima after tape covering its static ports, applied during a maintenance session, was not removed.
The US Federal Aviation Administration (FAA) last year ordered emergency maintenance work on 737s – from the -300 to the -900ER – that had been parked for more than seven days. The FAA had found that corrosion of bleed-air valves could cause them to jam open and fail to close when engine thrust is reduced – potentially leading to an unrecoverable compressor stall in both powerplants.
TECHNICAL FAILURES
"Corrosion of these valves on both engines could result in a dual-engine power loss without the ability to restart," it stated, citing four instances of single-engine shutdown.
EASA warns that the rapid storage and de-storage of aircraft "may lead to technical failures", noting that the number and rate of aircraft undergoing this process has been high, while reduced personnel capacity could lead to maintenance tasks being inadvertently overlooked.
As well as the pitot-static and bleed-air valve risks, it highlights the possibility of angle-of-attack vane failure, fuel system contamination from lack of biocide or improper water drainage, and depletion of parking-brake accumulator pressure.
The loss of such brake pressure over the course of a few days had preceded a ground collision at Aberdeen in mid-June last year, when a former Flybe De Havilland Canada Dash 8-400 – which was being prepared for a ferry flight after some three months in storage – rolled across the apron, striking a Loganair Embraer ERJ-145, after being unchocked.
In the same way that the pandemic has become entwined with operational air safety, it has also become an unavoidable consideration in the work of accident investigators. French investigation authority BEA's director, Remi Jouty, says the inquiry into the PIA A320 crash in Karachi involved deciding whether an on-site presence was feasible – not just in terms of the normal security concerns, but with regard to quarantine and travel restrictions.
BEA and other investigation support teams travelled to Karachi on an A330neo test aircraft, instead of a regular commercial flight, and Jouty says they were able to obtain a quarantine exemption. The site work demanded protective outfits, he says, while laboratory functions were limited to essential personnel.
ICAO accident investigation technical officer Andrede Kock says the pandemic has also prompted "creative" procedural measures to deal with travel and quarantine restrictions, such as airside handover of flight recorders and aircraft debris to specialists, and the use of photography and video to co-ordinate wreckage removal with remote participants.