Investigators are trying to understand why the propellers of both engines on a Yeti Airlines ATR 72-500 transitioned to the feather position before the turboprop crashed during its approach to Pokhara.
The aircraft, arriving from Kathmandu, had been conducting an approach from the west to runway 12 on 15 January, states the Nepalese civil aviation ministry joint secretary Buddhi Sagar Lamichhane.
Nepalese investigators have received analytical support from Singapore's transport safety investigation bureau.
The inquiry says examination of the flight-data and cockpit-voice recorders show that "both engine propellers feathered on the base leg".
Reasons for the feathering – typically undertaken to reduce drag in the event of an engine failure – have yet to be determined, and the investigative commission says it will look into "technical and human aspects" to understand the circumstances.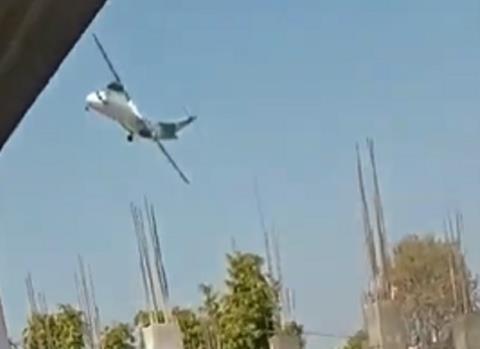 Pratt & Whitney Canada, the powerplant manufacturer, is providing assistance to the inquiry alongside representatives from the European Union Aviation Safety Agency, and French and Canadian investigators.
The inquiry states that the data analysis and final report will "take time" and the Nepalese civil aviation regulator is implementing interim safety recommendations while the probe continues.
These include stabilised approach height requirements for aircraft operating to short take-off and landing airports, as well as instrument flight rules restrictions at controlled airports from this summer, for aircraft other than short take-off types, such as Viking Air Twin Otters and Let L-410s.
Flight-duty time limitations are also being revised to reduce the risk of fatigue, and the regulator is amending rules on pilot proficiency checks.