For the tentative Asia-Pacific traffic recovery to properly take hold, governments in the region must remove all Covid testing and the need for fully vaccinated travellers to quarantine, Subhas Menon, director general of the Association of Asia Pacific Airlines (AAPA) told FlightGlobal on the eve of the Singapore air show.
"Testing is becoming an onerous requirement and we want progressive governments to get rid of it," he says. In addition, AAPA is calling for governments to bring in health protection measures that are "co-ordinated, streamlined, and risk-based," says Menon, with the association cranking up its engagement with governments to help get the message across.
"This needs to happen so travellers can really figure out what they should be doing."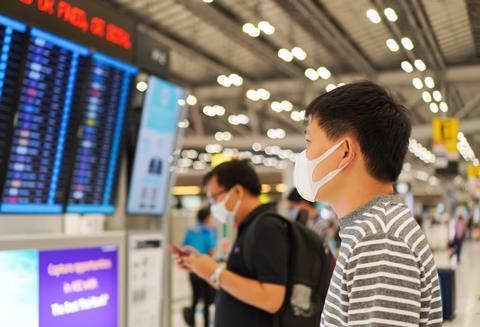 After optimism among AAPA's member airlines at its general assembly in November that the recovery had started, the Omicron variant of Covid-19 saw borders closing again, says Menon. Its impact has, however, been less severe than anticipated and the hope is more countries will follow Australia's lead and reopen their borders.
"For recovery to really take hold the big markets need to reopen," says Menon, referring to China and India, although with the former's zero-Covid policy this is not imminent.
Although the pandemic has been a "huge calamity" for international travel, domestic traffic in the region has picked up and will be back to pre-Covid levels by the end of this year. It will take up to 2024 for international traffic to reach this mark, says Menon.
With international traffic only reaching a feeble 20% of 2020 levels, cargo has become an increasingly important revenue generator for the region's airlines. "Cargo has provided some consolation. It used to represent about 10% of AAPA member carrier annual revenues but is now almost a third of revenue," explains Menon.
The association chief believes once the "stop-start" nature of the travel restriction period ends and confidence returns to the market, the region will come roaring back. And although airlines have built up heavy and costly debt burdens, Menon says the industry has been able to withstand this crisis.
"The resilience of airlines is commendable. They have been doing a huge service to the world by repatriating citizens and delivering essential supplies. Airlines have been doing all the heavy lifting," says Menon.