Despite 24 to 30 months of lost growth because of the impact of the pandemic, the Asia-Pacific air travel market will return to its pre-Covid level and strong growth, according to Darren Hulst, vice president commercial marketing of Boeing, speaking at the Singapore Airshow.
In its latest 20-year Commercial Market Outlook, which covers the period up to 2040, it sees a compound annual growth rate for intra southeast Asia passenger traffic of 6.7% for this period compared to a global growth rate of 4.0%.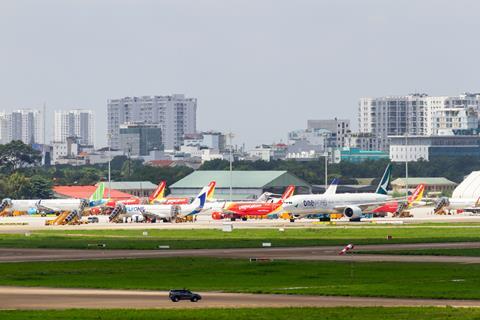 Boeing's view is that the "fundamental growth drivers remain strong in southeast Asia", says Hulst, referring to healthy domestic and regional markets, an expanding middle class and an increasing propensity to travel. "There will be an additional 63 million people entering the middle class in the next 15 years," he says.
For Boeing, this return to growth translates into a demand for 4,415 new aircraft in the next 20 years for the southeast Asia market. This breaks down to 3,600 narrowbodies, 770 widebodies, 20 regional jets and 25 freighters.
Boeing has seen tremendous growth in the global air cargo market driving its best-ever year in 2021 for sales of new and converted freighter aircraft, says Hulst. It sold 204 of these types, consisting of 80 production and 120 Boeing Converted Freighters.
"The industry is poised for recovery," says Hulst with aircraft gradually returning to service and traffic improving. Boeing predicts traffic will recover to pre-Covid levels by the end of 2023 and early 2024. "The aviation industry has proved its resilience again," he says.