Singapore's first upgraded Lockheed Martin F-16 fighter has entered service following delivery of the aircraft in June last year, its air force chief has revealed.
Chief of the Air Force Major General Kelvin Khong discloses that the fourth-generation F-16C/Ds, which are being upgraded to the V-model standard, are to be operated "for at least another decade".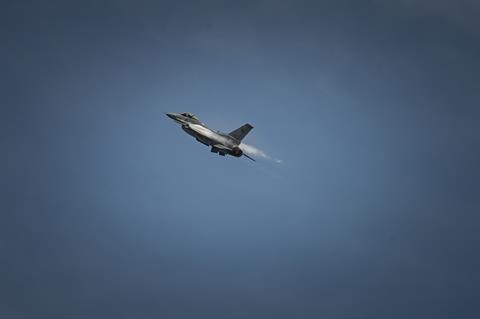 "Subsequent deliveries will be rolled out progressively to ensure that the RSAF [Republic of Singapore Air Force] continues to have a capable fleet of fighter aircraft to meet our defence requirements," he said, responding to a series of written questions from journalists.
The service continues to eye the fighters' eventual replacement, Khong adds.
Meanwhile, the RSAF is gearing up to receive its first of four Lockheed F-35Bs in 2026.
Those aircraft will be based in the USA for training, says Khong, where the service "will test the aircraft's advanced capabilities, including its short take-off and vertical landing capability, and determine the integration requirements with the rest of the SAF's warfighting systems.
"We have stringent and rigorous evaluation processes in place and have been following the developments of the F-35 closely. We will ensure that the F-35B meets our requirements before inducting them for operations."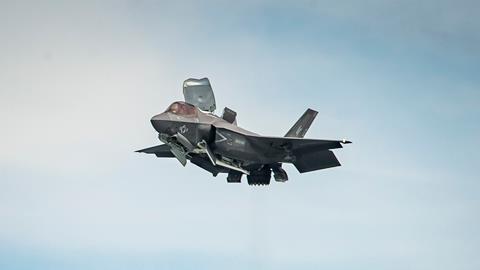 Ebbing Air National Guard Base in Arkansas has been selected to host the RSAF's F-35 and F-16 fighter training detachment – relocating from Luke AFB in Arizona – pending the outcome of an environmental impact assessment.
Co-location of the two aircraft types will "maximise opportunities for integrated training between our fourth- and fifth-generation fighter aircraft", he says.
In addition, the RSAF continues to evaluate the potential for an upgrade to its 40-strong Boeing F-15SG fleet.
"These fighter jets have served us well since we first took delivery in 2009 and remain a crucial component of our fighter fleet in the next-generation air force," Khong adds.
Having achieved full operating capability with its six Airbus Defence & Space A330 multi-role tanker transport (MRTT) aircraft in April 2021, the air force continues to enhance the platform. It is working with the airframer on the so-called "Smart A330 MRTT" programme to deliver an automatic air-to-air refuelling (AAR) capability, alongside enhanced maintenance solutions for the jet.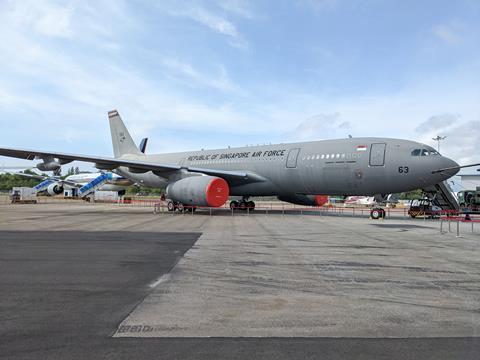 "The automated refuelling will reduce air refuelling operator workload, improve safety and optimise AAR in operational conditions. Trials are ongoing and progressing well," says Khong, who describes the twinjet as a "versatile and valuable asset" for the RSAF.
With maritime patrol an increasingly pressing issue for all nations in the region, the RSAF is working in tandem with the country's navy to evaluate the "air capabilities necessary to meet requirements in the maritime domain".
Its fleet of five Fokker 50 maritime patrol aircraft underwent a life-extension programme in 2017 to address obsolescence issues, but a further upgrade could be required, says Khong.
"We will continue to operate the Fokker 50 but will upgrade or acquire new systems if required to ensure we remain operationally capable and effective."
Khong, meanwhile, says the service continues to evolve to meet future challenges. "We are faced with a wide spectrum of conventional and unconventional threats and can expect future air combat to evolve.
"Looking ahead, we will develop the RSAF in dynamic and multi-faceted ways – continue to invest in conventional air combat capabilities while building capabilities to handle emerging threats."