AeroVironment hopes to clinch its first export order for the Switchblade loitering munition in 2020 following a change in attitude from the US authorities.
Gerard Robottom, senior director for unmanned air systems international business development at AeroVironment, says the first international sale of the weapon - which it is displaying at the Singapore air show - should come in the next six to nine months.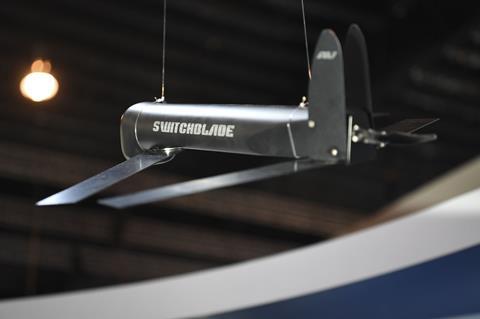 The US military has used the Switchblade for years, but the process of getting the weapon approved for international sales has been slow. AeroVironment has to abide by strict restrictions when marketing the loitering munition and prospective customers are directed to the US government if they want to learn anything more than the weapon's basic capabilities, says Robottom.
However, the US government appears to have become more receptive to selling the Switchblade to certain countries within the last 12 months.
"They had some barriers that they had to go through, and it's our understanding that US government is beyond those barriers for a small subset of their NATO customers," he says. "They are allowing the small subset to move forward."
Robottom declines name prospective NATO customers, but notes that close allies of the USA in the Asia-Pacific could be future clients.
Switchblade carries a grenade-sized warhead, is launched out of a tube and is powered by an electric motor.