Australia's prospective purchase of 200 Lockheed Martin Long Range Anti-Ship Missiles (LSRAMs) to equip its fleet of Boeing F/A-18F Super Hornets has been cleared by the USA.
Approved by the Defense Security Cooperation Agency on 7 February, the deal, under the Foreign Military Sales process, is worth $900 million.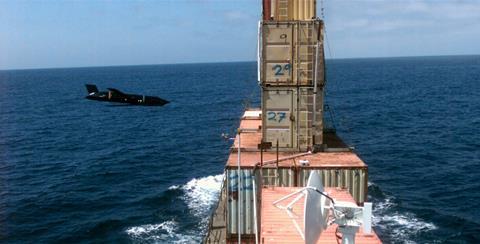 Should the sale proceed, Australia will be the first export customer for the munition. The cruise missiles will equip the Royal Australian Air Force's (RAAF) fleet of 24 F/A-18F Super Hornets.
"Australia intends to use the missiles on its F-18 aircraft and will provide enhanced capabilities in defence of critical sea-lanes," says the DSCA. "The proposed sale of the missiles and support will increase the [Royal] Australian Navy's maritime partnership potential and align its capabilities with existing regional baselines."
In addition to the missiles, the deal includes training assets and instruction, as well as test equipment. No offsets are proposed as part of the deal.
The USA limits the sale of its cutting-edge weapons, especially its stealthy cruise missiles, but the potential sale of LRASM illustrates how important Canberra is to the Pentagon's strategy of countering China in the Pacific Ocean. Crucially, Australia is a member of the Five Eyes intelligence sharing alliance – with Canada, New Zealand, the UK and USA – which means Washington trusts the country with its closest held secrets.
The potential sale came after the US Department of Defense said in September 2019 that it wanted to increase its long-term acquisition total from 110 to a possible maximum of 400 missiles.
LRASM is based on Lockheed Martin's Joint Air-to-Surface Standoff Missiles which is used by the US Air Force.