A handful of US regional airlines recently hiked pilot pay rates amid an industry-wide effort to attract and retain pilots and keep pace with surging travel demand.
Thousands of pilots at Mesa Airlines, CommutAir, Piedmont Airlines, PSA Airlines and Envoy Air – all represented by the Air Line Pilots Association, International (ALPA) – have secured new contracts with higher wages, ALPA recently said in a series of statements.
The pay hikes vary by airline. Mesa pilots will receive a boost of 118% for first-year captains and 172% for new first officers, with wages now starting at $150 per hour and $100 per hour, respectively. Meanwhile, first officers with CommutAir will now start at $72 per hour, with captains at $100 hourly, says ALPA.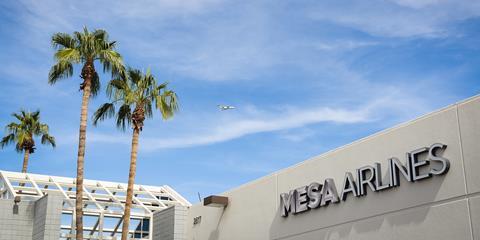 The agreements also include improved benefit packages and pilot-scheduling stipulations, increased sign-on and retention bonuses and better commuter compensation, says ALPA. Most of the contracts extend until July 2029.
"For years, regional airlines have tried to skimp and save on the most important safety feature on any flight: experienced, well-trained and rested pilots on the flight deck," ALPA president Joe DePete said in a recent statement. He notes the new deals "are an acknowledgement that this approach of shortchanging frontline workers is not working and that airlines must offer competitive compensation packages and work rules to attract and retain pilots."
ALPA and the Regional Airline Association (RAA) are at odds regarding the pilot shortage, with ALPA maintaining that there are enough pilots to meet demand amid the industry's ongoing recovery from the coronavirus pandemic, pointing to a recent uptick in the number of licensed pilots. Earlier this month, ALPA released figures showing some 8,800 pilots received air transport licenses in the past year.
"There are more than enough qualified pilots available to fly for the right opportunity," DePete said in August. ALPA has said incompetent management and non-competitive wages – not a shortage of pilots – are to blame for recent operational upheavals.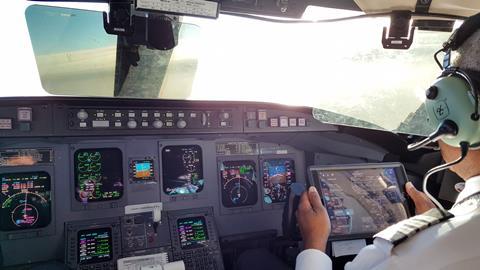 The RAA counters that the statistics cited by ALPA are misleading and that the increase in licensed pilots follows a significant downturn due to the coronavirus pandemic. The shortage remains significant, the group says – especially as major carriers draw pilots away from regional airlines.
"CEOs of nearly every major and regional airline have acknowledged the pilot shortage is grounding aircraft and forcing service cuts to smaller communities," the RAA said in an 11 August statement refuting ALPA's position.
The wage increase at some regional carriers comes ahead of the 2022 RAA Leaders Conference, set for 20-21 September, during which the pilot shortage will be a major topic of discussion.