American Airlines has named current board member Greg Smith as its new chairman, succeeding Doug Parker, who is retiring.
The Fort Worth-based carrier said on 23 February that Smith will take on his new duties 30 April.
"Our CEO transition has been flawless thanks to the great work of Robert Isom, his team and our board," said Parker, who himself served as the airline's chief executive officer until April 2022. "Now is the right time for our chairman transition and we are fortunate to have Greg Smith in place to assume that role."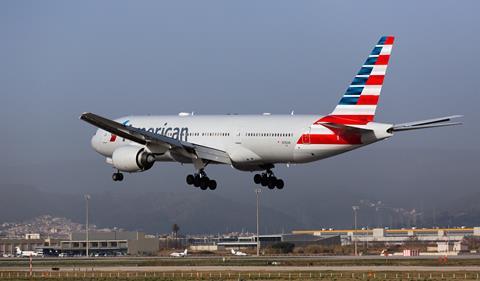 Parker began his career in American's finance department in 1986, then worked at Northwest Airlines from 1991 to 1995, holding positions including vice-president of financial planning and analysis, and assistant treasurer. He became America West's CEO in September 2001, orchestrating its merger with US Airways. The resulting company, still led by Parker, retained the US Airways name. Parker led US Airways through its merger with American in 2013.
Smith joined American's board in January 2022 after a more than 30-year career at airframer Boeing. He most recently served as Boeing's chief financial officer, managing Boeing's overall financial activities with oversight of the company's manufacturing, operations, supply chain, quality and programme management teams.
"It's an honor and privilege to serve as a board member and now as chairman of this iconic company," Smith adds. "Due to the leadership and dedication of Doug, Robert and the entire American team, we are well-positioned to take the airline to the next level of excellence."
In addition, Ray Robinson and Jim Albaugh will retire from American's board at the end of the current term, American says. Robinson and Albaugh have been members of the board since 2005 and 2013, respectively.