Air New Zealand and the New Zealand government will continue to explore the local production of sustainable aviation fuel (SAF) in the country.
The arrangement will see Air NZ invest $1.5 million ($940,000) and Wellington invest NZ$765,000 to further assess the viability of producing SAF locally, says the carrier.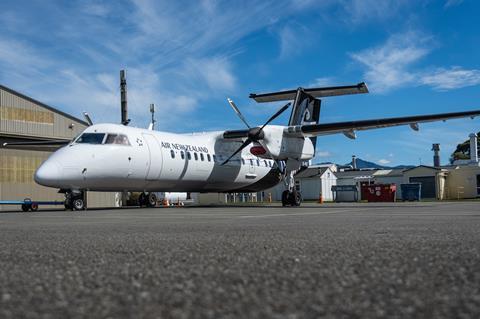 Air NZ says that SAF produced from feedstocks such as municipal waste, forestry residues, and used cooking oils can be used in existing refuelling systems and aboard current aircraft.
The new investment follows a request for proposal process that asked companies to demonstrate the viability of local SAF production.
In the next phase, a working group comprised of Air NZ personnel and government officials will work with two USA companies, Fulcrum BioEnergy and LanzaJet, to evaluate the different aspects of producing SAF in New Zealand.
The Star Alliance carrier and Wellington originally announced plans to explore the local production of SAF in September 2021. This came a week after Air NZ said that would cooperate with Airbus to study the feasibility of Hydrogen-powered aircraft in New Zealand.
The carrier is also working with Airbus, ATR, Heart Aerospace, Embraer, and Universal Hydrogen on zero-emissions aircraft technology. In an effort known as Mission Next Gen, the carrier wants to replace its De Havilland Canada Dash 8 Q300 twin-turboprops with a greener option in the 2030s.