All Nippon Airways has signed a deal to procure sustainable aviation fuel (SAF) from Finland's Neste, with the first flights using the fuel to take off from Japan this month.
It comes as Japan's new prime minister Yoshihide Suga brings forward climate targets, pledging today to achieve a carbon-neutral society by 2050, as well as reduce greenhouse gases to zero on a net basis by then.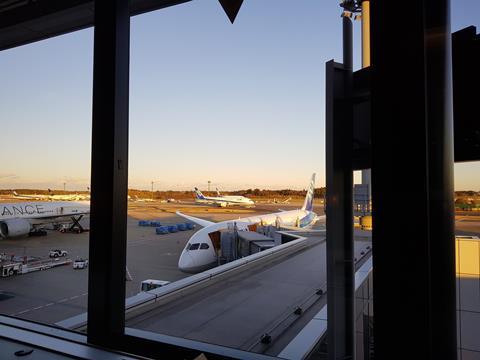 The airline had already pledged to reduce its 2050 CO2 emissions from airline operations by 50% compared to 2005 figures.
Yutaka Ito, executive vice president at ANA overseeing procurement commented today: "While Covid-19 has forced us to make adjustments, we remain committed to meeting our sustainability goals."
The deal represents Neste's first supply to an Asian airline, ANA says in a statement. The fuel will be used on flights from both Tokyo Haneda and Narita.
Neste says its fuel is made from sustainably sourced, renewable waste and residue raw materials. It is blended with traditional fossil jet fuel and can be used therefore as a drop-in solution, with no changes to aircraft engines or airport infrastructure.
ANA says the fuel being supplied in Tokyo provides an approximately 90% reduction in greenhouse gas emission through its lifecycle and in neat form, compared to traditional jet fuels. ANA says it plans to expand the partnership with Neste after 2023 under the terms of a multi-year agreement, as Neste ramps up production of sustainable aviation fuel.
Neste can currently produce 100,000 tons of the fuel each year, but with expansion of a refinery in Singapore and potential investment in Rotterdam, it plans to boost capacity to 1.5 million tons per annum by 2023.
Separately, ANA says it plans to run only 15% of its original international capacity in November, 17% in December, and 17% in January as the pandemic persists. The carrier is due to report second-quarter results on 27 October.