Archer Aviation arrived at the Dubai air show bullish about its prospects in the Gulf region, buoyed by a recent agreement with the UAE government covering the launch of advanced air mobility (AAM) services between Dubai and Abu Dhabi in 2026.
Working initially with Abu Dhabi's Falcon Aviation Services – other operators may also come on board later – Archer will establish an air corridor for AAM operations between the two emirates.
Nikhil Goel, chief commercial officer at Archer, says the company's Midnight electric vertical take-off and landing (eVTOL) aircraft will be ideal for the UAE.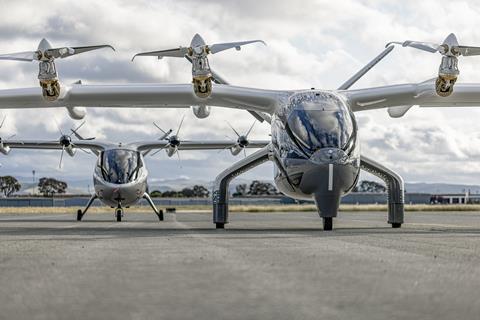 "Abu Dhabi and Dubai both have burgeoning populations and there's not enough 2D space to keep up with that," he says.
Archer has yet to detail the number of aircraft required for the initiative's initial phase, but "it's not difficult for me to imagine several hundred across the Emirates", says Nikhil.
Flight testing of the Midnight aircraft recently began in the USA as Archer presses towards its goal of certification and service entry in 2025.
Archer is showcasing a Midnight mock-up at the Dubai show's AAM Pavilion but its links with the UAE don't end there: Abu Dhabi investment fund Mubadala is also one of the company's backers alongside aviation giants Boeing and United Airlines.
Mubadala also has other interests in the aerospace sector "which could be really interesting research and development partners for us", says Nikhil. Those investments include engineering and leasing business Sanad and composite aerostructures manufacturer Strata.