Regional aircraft manufacturer ATR has signed a partnership agreement with Lufthansa Technik unit Swiss-AS on the digitalisation of MRO data management.
The collaboration will see the two parties work to "improve and customise the integration" of ATR maintenance data into Swiss-AS software.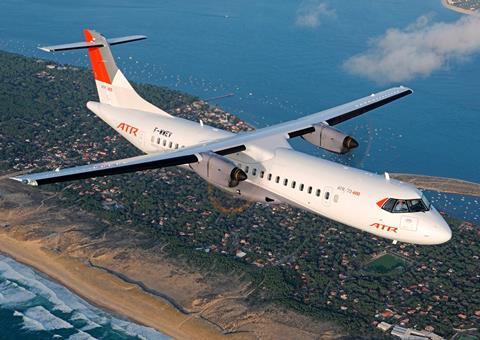 "The aim is to enable airlines to digitalise their maintenance management in the most efficient way with a software tailored to their needs and operational constraints," says ATR.
At the moment, it is the responsibility of airlines to integrate technical publications into their software solutions, a move ATR says "often requires the usage of standalone systems and various middleware to manage data integrity and revisions".
Adds ATR senior vice president, customer support and services Stefano Marazzani: "This partnership will integrate our customers' requirements in terms of maintenance planning and management with an end-to-end approach to evolve our service and support offering."
According to Cirium fleets data, there are close to 1,000 ATR aircraft in service globally. The manufacturer also has more than 170 aircraft on order.