Boeing's failure to launch its New Mid-market Airplane (NMA) was behind the suspension of the airframer's auxiliary power unit joint venture with Safran, the French aerospace supplier has confirmed.
Safran earlier this month revealed that work at Initium had been halted, blaming the industry downturn.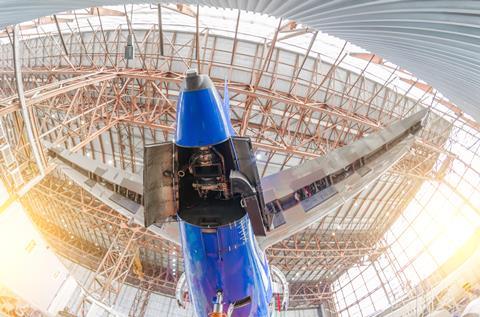 Responding to a question from FlightGlobal, Safran chief executive Olivier Andries says that "Initium has been frozen for the time being" because it lacked any application for any new APU.
Initium was set up "originally for the NMA", he says, adding: "As the NMA has been frozen or cancelled we have frozen the joint venture."
But "as soon as there is an application", work can restart, he says. The partnership was originally announced in 2018.
There had also been suggestions that any APU produced by Initium could go on to equip the 737 Max, but the crisis with that aircraft appears to have ruled that out.
Safran had also been hoping to provide the engine on the NMA through its CFM International joint venture with GE Aviation.