Bristow Group, one of the world's largest helicopter operators, has signalled its intention to move into a new market, signing tentative orders with a pair of developers for up to 150 electric vertical take-off and landing (eVTOL) aircraft.
Under the memoranda of understanding (MoU) signed with Embraer unit Eve Urban Air Mobility and UK firm Vertical Aerospace, Bristow will work with both firms to develop operating models for their developmental aircraft, plus an air operator certificate.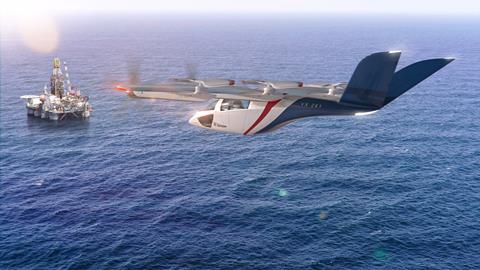 In addition, Bristow intends to take up to 100 examples of Eve's eVTOL aircraft – deliveries are to start in 2026 – alongside pre-orders for 25 of Vertical's VA-X4 aircraft, plus 25 options.
"As the global leader in vertical lift, Bristow can leverage our operational expertise to help Eve design and build the next generation of aircraft that fully uses the many advantages of eVTOL aircraft in existing and new end markets," says Bristow chief executive Chris Bradshaw.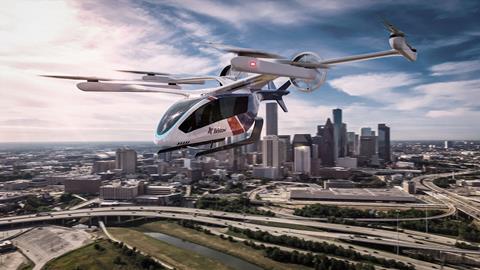 "Bristow's global expertise and reach means it is the perfect partner for Vertical as we seek to pioneer the transition to zero emission flight. We look forward to working with Bristow and accelerating the commercial operation of eVTOLs," says Stephen Fitzpatrick, founder and chief executive of Vertical Aerospace.
Under their MoU, Bristow and Vertical will set up a joint working group to collaborate on several priority areas: regulatory and airspace; demand, fleet size, spare parts and infrastructure; potential customers; and public acceptance and environmental requirements.