Britten-Norman is to work with UK unmanned technology start-up Blue Bear to produce a semi-autonomous version of the Islander that will be ready to enter service in the mid-2020s.
It is part of a drive by the UK's "only sovereign commercial aircraft manufacturer" to develop its "innovation offering" around the 55-year-old platform in areas such as alternative propulsion and autonomous operation.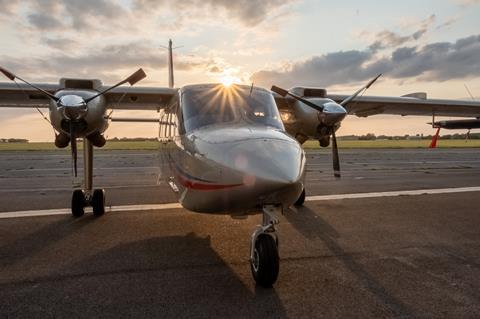 "We see the future as being a number of different types of Islander, from self-charging hybrid to full plug-in," says chief executive William Hynett.
While the nine-passenger Islander is approved for single-pilot commercial operations, many operators choose to have two flightcrew for an "extra layer of safety", says Hynett. Introducing what would effectively be an automated co-pilot would ease the captain's workload, as well as reducing operating costs, he maintains.
Blue Bear, founded by former Qinetiq technologist Yoge Patel in 2006, describes itself as a "managed service provider in unmanned systems and UK leader in air autonomy", and has developed technology that allows unmanned aircraft to work in swarms.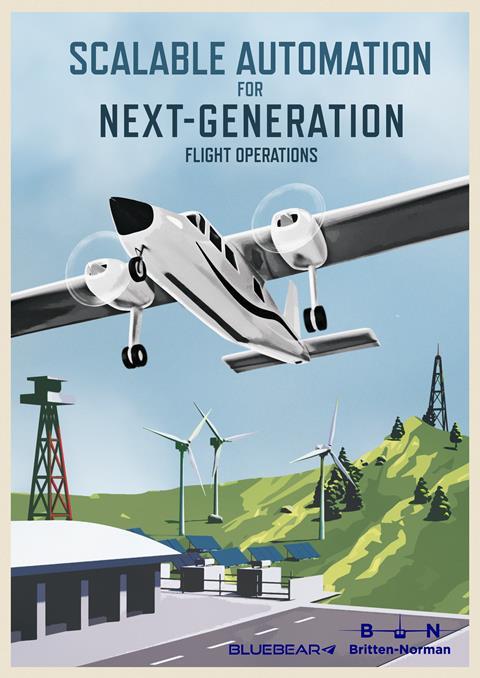 The initiative is one of four "blue sky" projects Lee-on-Solent-based Britten-Norman is involved in. They include a UK government-backed effort by Cranfield Aerospace Solutions, dubbed Project Fresson, to design a hybrid-electric powertrain for the Islander for service entry by 2024. Battery-powered electric motors, backed up by a "range extender" engine acting as generator, will replace the aircraft's piston or turboprop engines. Other partners include Rolls-Royce and Denis Ferranti.
It comes after six months in which, in common with every aircraft manufacturer, Britten-Norman has seen its customer base go through "a massive downturn". Many Islander operators are small concerns who rely on long-haul tourism and business travellers for ferry flights, says Hynett.
On the other hand, the company has maintained modest production levels and avoided lay-offs, he says. In September, Britten-Norman formally opened a modern assembly line at Solent Airport – the former HMS Daedalus or RNAS Lee-on-Solent – near Portsmouth. The first example to be built there – the second of two Islanders for the Falklands Islands Government Air Service – is ready for handover once coronavirus restrictions are lifted.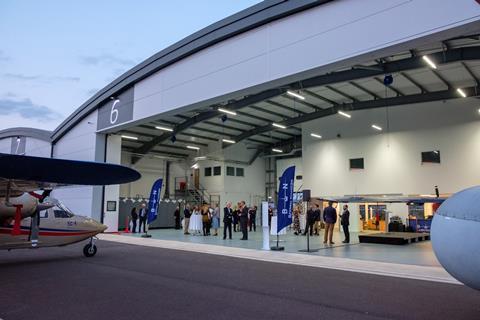 Hynett says a target of producing two new and two refurbished Islanders a year remains, and the company has a "two- to three-year pipeline" with the next new aircraft due to be completed early next year.
Overall, the pandemic has "set us back about 12 to 15 months", says Hynett, with other coronavirus-related headaches including sourcing on-time sub-assemblies from its supplier in Romania, and travel bans stopping engineers and other company staff visiting customers.
"In my 15 years with this company, I have travelled at least every three weeks to all corners of the globe," says Hynett. "Since March, the furthest I have been is Scotland."