A Swiss firm that plans to develop a hypersonic unmanned cargo aircraft that could deliver "dozens of tons" of payload anywhere in the world within two hours has raised Swfr26.8 million ($29 million) in seed capital.
Destinus hopes to have what it calls a "minimum viable product" available within three to four years, with a cargo "hyperplane" to follow.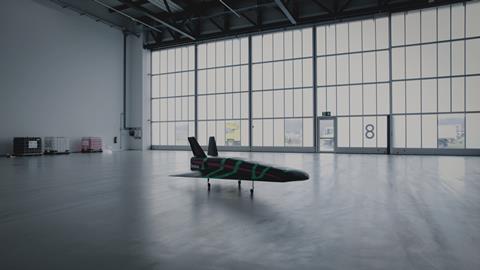 Its design calls for the aircraft to be equipped with two types of hydrogen propulsion: an air-turbo rocket (ATR) engine for take-off, landing, and acceleration to supersonic speed, and a cryogenic rocket engine to reach hypersonic speed at near-space altitudes.
Payerne-based Destinus is the brainchild of Russian inventor Mikhail Kokorich, who previously founded US satellite launch business Momentus.
Kokorich says: "We are excited about the broad support for Destinus, which further validates the potential for clean, hypersonic travel to anywhere in the world in 1-2 hours. We plan to use the funding to continue the development of our hydrogen air-breathing and rocket engines and test the first supersonic flights powered by hydrogen engines in the next 12-18 months."
Tests began last year of the design elements – including the aerodynamics, flight dynamics, autonomy, and control algorithms – using an initial prototype called Jungfrau which made its maiden flight on 19 November.
A second, much larger prototype is due to arrive this year, while the Jungfrau aircraft will also be used to develop autonomous flight controls. Both initial test vehicles are powered by conventional kerosene-fuelled turbojet engines.
Destinus this summer aims to begin ground trials of both the ATR and cryogenic rocket engines, leading to flights aboard a third test vehicle within 12-18 months. The company has identified four potential airports in France, Portugal and Spain to serve as a base for the tests.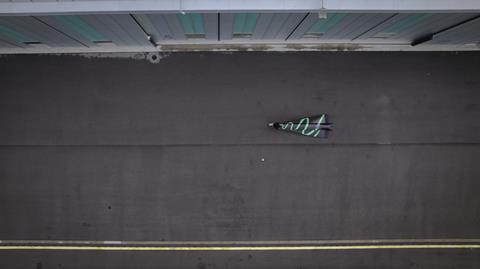 "We plan to start flying this prototype late this year or early next year. After that, our following prototypes will be started using both the ATR and the second type of engine, the rocket engine, to reach hypersonic speed," says Destinus.
An initial production aircraft should be capable of transporting a payload of around 1t "for super-high-speed charter deliveries", with the eventual hyperplane able to "carry dozens of tons of cargo over 10,000-15,000 kilometres in one to two hours."
Destinus says it has already begun working with both European and national regulators "to prepare new certification and regulatory requirements for the hyperplane – a new type of flying vehicle".
Development of the prototype hyperplane – including its main subsystems and components such as the engines, airframe, and active cooling system – is being conducted in-house, but Destinus says it may eventually outsource some elements when it commercialises the design.
Around 50 staff are currently employed by the company, with that total to grow to 100 this year.
Investors in the seed-funding round include Conny & Co, Quiet Capital, One Way Ventures, Liquid2 Ventures, Cathexis Ventures, and ACE & Company.