Diamond Aircraft has selected Safran Electrical & Power (SEP) to supply the electric motor for its eDA40 – a battery-powered derivative of its existing four-seater.
SEP will provide its 135kW ENGINeUS 100 for the programme, which is expected to be certificated by mid-2023. Approval for the aircraft is anticipated in late 2023 or early 2024. Diamond hopes to achieve a first flight for the eDA40 by year-end.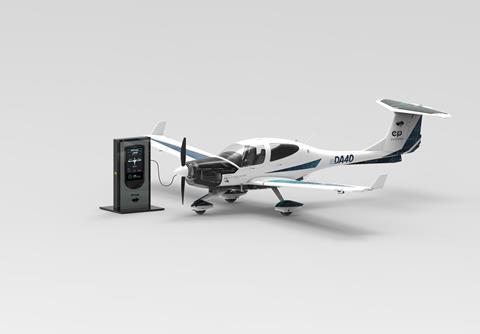 It will be the first EASA Part 23-certificated electric aircraft that is able to be recharged in under 20 minutes, says SEP. Total flight time is expected to be "up to 90 minutes as the battery technologies evolve", it adds.
The standard DA40 is powered by either a Lycoming piston or Austro Engine turbocharged engine.