Regulators have reached an agreement covering the steps aerospace manufacturers need to take to allow their products to move between the EU and the UK in the wake of Brexit.
Signed today, the technical implementation procedures (TIP) gives the UK Civil Aviation Authority (CAA) and the European Union Aviation Safety Agency (EASA) oversight of the Air Safety Agreement that was signed between the EU and UK in December.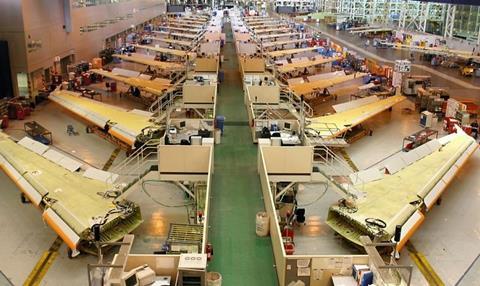 Richard Moriarty, CAA chief executive, says: "This agreement today provides the clarity aerospace organisations need to allow them to operate efficiently under the post-EU regulatory landscape.
"While the UK system is now independent of the EU regulatory system, both sides recognise the importance of close collaboration to overseeing the highest standards of aviation safety".
EASA executive director Patrick Ky adds: "The UK Civil Aviation Authority is a long-established and trusted partner of EASA. We are now at the start of a new type of relationship and I am certain that it will be a fruitful cooperation."
The agreement has been greeted positively by the industry. "It's welcome that agreement has been reached, and the clarity it will offer the sector is a good step forward," says trade body ADS.
It notes that while the agreement will continue to be developed, in its current state it will enable "companies to bring products to market and maintain the current products on the market".
As part of the agreement a certification oversight board, comprising specialists from both agencies, will be established, guiding the implementation of the regulations and also resolving disputes.