European safety officials will later this year conduct surveys in six cities across the continent as regulators attempt to assess the public's appetite for increased operations of drones and urban air mobility (UAM) vehicles in built-up areas.
"We need to be sure that the citizens will accept drones flying over their heads to deliver a parcel to their neighbour," Patrick Ky, executive director of the European Union Aviation Safety Agency (EASA) told a media roundtable yesterday.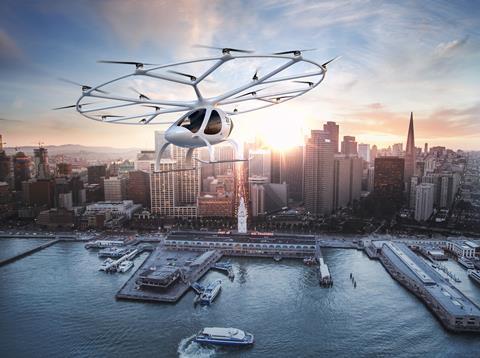 Apart from German city Hamburg, Ky does not identify the study locations, but says they are "representative" in terms of size and population density.
Residents will be asked whether they would use a drone delivery or UAM service, but their opinions on safety, frequency and noise levels will also be sought, says Ky.
He notes that while such operations are possible on a technical level "we are asking the citizens if it is reasonable".
Results from the survey will be available by May or June and then passed to the European Parliament for review.
Ky says the studies will enable EASA to decide "at least in the short term" what level of drone or UAM operations could be permitted.
At present EASA is in the process of certificating UAM programmes from Lilium and Volocopter, both German companies.
Ky expects commercial services will be launched in some European cities in the 2024-2025 timeframe "which is tomorrow when you think about it".