It has been a busy few months for Axel Krein, executive director of Clean Aviation – the EU's research and innovation body helping to fund commercial aviation's drive towards net-zero by 2050.
Back in September 2022 it announced the first 20 projects selected to share €654 million ($721 million) under the programme's first phase, with initiatives officially kicking off in January.
Then in February this year Clean Aviation launched its second call for proposals as part of its phase one activity, and in April there was the small matter of a two-day conference in Brussels – described by Krein as "our best yet".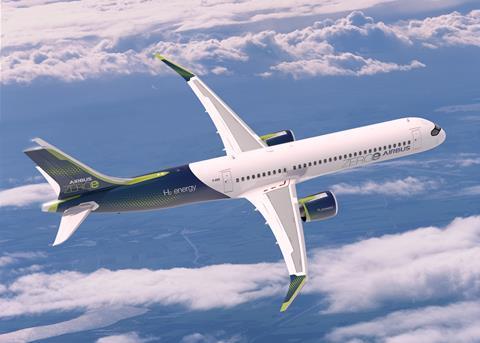 There is a sense, particularly given the often-slow pace of change in both aerospace and a notoriously bureaucratic body like the EU, that events are moving quickly.
The first "deliverables" from the two-score Clean Aviation projects are due by mid-year, and will be followed by the organisation's initial annual report in December.
SECOND CALL
In the meantime, it will also have allocated over €137 million to projects selected under its second call. Those proposals, designed to fill in any gaps left over from the first round, will be evaluated before the summer break and recipients selected before year-end, to enable them to kick off in January 2024.
And then there is the organisation's all-new High Five Awards, which will be presented to "five trailblazers revolutionising the future of climate-neutral aviation" at a 20 June ceremony at the Paris air show.
Several things appear to be behind the rapid shift in gear: the sheer scale of the challenge; the short, three-year duration of most phase one projects; and, arguably, Krein himself. Even on our video call he projects an air of drive and enthusiasm, delivering answers in an animated rapid-fire staccato.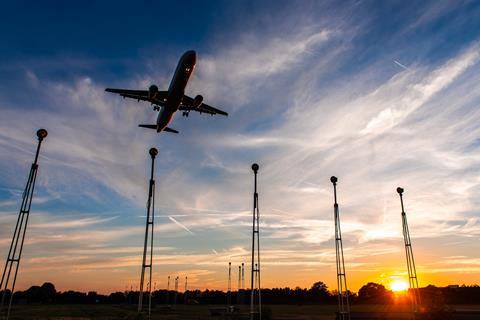 On balance he has much to be excited – if not nervous – about. Those initial 20 projects, each delivered by a consortium, involve 244 participants: a mix of industry, aerospace research institutes like Germany's DLR, and universities. And among those 244 entities, 52 are new to Clean Aviation and its Clean Sky predecessors. "It's important to bring in companies from outside the known spectrum that might have competencies or expertise we can benefit from," says Krein.
As you would expect, those companies are drawn from across the EU, essential to ensuring continued bloc-wide political support. There are even 20 companies from the UK involved – although due to post-Brexit complications, none can lead projects and funding is provided by the UK Research & Innovation body rather than Clean Aviation.
Clean Aviation's projects are grouped into three broad aircraft-based workstreams – or "thrusts" as Krein calls them – hybrid-electric regional, ultra-efficient short-medium range (SMR), and hydrogen-powered. There is additionally a fourth "transversal" strand, with projects looking at certification requirements and how individual technologies will interact on conceptual regional and SMR aircraft designs.
By the end of phase one, ground testing of the systems under development will be complete, having been taken to technology readiness level (TRL) 4 or 5. Phase two, planned to kick off in 2026, will see some but not necessarily all of those projects selected to proceed to extensive ground or flight testing, with the aim of achieving TRL6 by 2028 or 2029. Sticking to that timeframe is key if the products or systems being matured are to be selected for a next-generation aircraft with a service-entry target of 2035.
The EU is providing a total budget of €1.7 billion – split between around €800 million in phase one and €900 million in phase two – with industry's contribution mandated to be at least 1.5 times that figure. However, Krein says that so far the private sector's contribution is significantly higher.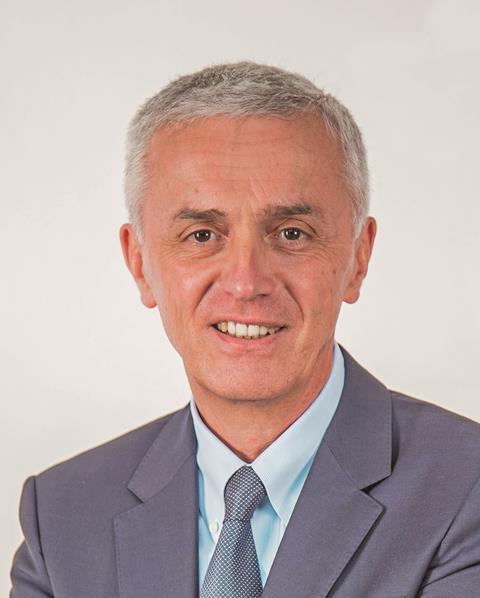 While the ratio is higher than that seen in the Clean Sky programmes, Krein is not astounded at the private sector's willingness to invest.
"It's no surprise because now we are entering into what I call the window of opportunity. Those new aircraft are so imminent. There is such an urgency to put those new aircraft into the market that the effort from the private side is huge," he says. "There is a huge pull and push demand from society, from politics, from everyone."
On top of this, new technologies are "becoming available" and there is a "huge appetite now to go for it and to make them work", he says.
A crucial aspect of Clean Aviation's approach is that it is not focussed on one single technology, even within a broader strand of research. Take the ultra-efficient engines under consideration for the SMR aircraft, where three distinct designs are being researched by consortia led by MTU Aero Engines, Rolls-Royce Deutschland, and Safran Aircraft Engines. Respectively, these are SWITCH (a water-enhanced turbofan concept), HEAVEN (an evolution of R-R's UltraFan architecture), and OFELIA (an open-fan engine). As well as offering a substantial reduction in fuel burn, the three engines should also be capable of running on sustainable aviation fuel (SAF) or hydrogen.
Consuming a substantial part of the phase one budget – the OFELIA project has been awarded €100 million alone – the trio are "really core parts" of the SMR thrust, Krein says. While the propulsion architectures under consideration all appear promising – and in the case of HEAVEN and OFELIA build on work carried out under Clean Sky 2 – he cautions there is no guarantee that all will be taken to flight testing by Clean Aviation.
"We are pursuing all three [designs] – at the moment, it is impossible to say which will be the one for the next short- to medium-range aircraft. We may – although this is not clear yet – decide, by 2025, in phase two to downselect one or two."
Any decision will depend on progress over the next two years "in order to see whether all three still have the same promise that we have analysed now" and if they have advanced quickly enough.
"But at the moment I am rather positive to see all three moving ahead at full steam, full power, and maybe we will be in a lucky situation and have all three more or less at the same level, and we will pursue all three," Krein adds.
EARLIER WORK
Many of the projects selected by Clean Aviation are leveraging earlier work performed under the Clean Sky programmes, he notes. "We are benefitting now from those findings, those results and we have now picked the most promising ones for entry into service with the new regional aircraft and for the use of the SMR aircraft."
Take Safran's open-rotor concept – a version of which was tested through a Clean Sky project. "Without that pre-work it would be impossible now to think that there is a realistic chance that such a very unconventional configuration – but a very rewarding one in terms of performance – has a very serious and significant chance to be selected [for a future programme]," Krein says. It is also worth noting that CFM International, in which Safran is a joint-venture partner with GE Aerospace, is already pursuing the concept through its self-funded RISE demonstrator programme.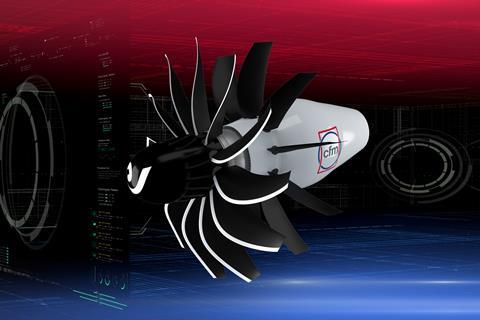 Clean Aviation has also made sure of European Union Aviation Safety Agency (EASA) involvement in the programme. This will allow the regulator to tackle, early in the process, certification concerns around the new technologies being contemplated – for example electric or hydrogen propulsion, where no means of compliance currently exist.
"I think that will be invaluable in terms of results and speed to market," says Krein. "And I think EASA will benefit because their experts will grow and will understand about the technology with us, and then be in a much better position to define those means of compliance."
And, he argues, that process needs to begin now rather than "in five years' time when there is high pressure because certification [targets are] getting closer".
While the first tranche of projects is under way, Clean Aviation is still building its phase one portfolio through a second call for proposals; submissions closed on 11 May.
Krein says there is a wide distribution of topics contained in its second call – several of which, such as a multi-megawatt-class fuel cell propulsion system, were already addressed in the first round. In that case, additional expertise was needed "because we saw that we need to reinforce this".
Fuel cells are simple in a sense – they use hydrogen to generate electricity – but come with particular complexities, notably the fact that alongside the electricity, they also generate a phenomenal amount of heat: about 1MW for every 1MW of power.
There is, he says, "a tremendous amount of work to be done, and not just blast out the heat with aerodynamic inefficiencies".
"This thermal management is a key element of the future programme and probably the most, I don't want to say challenging, but one of the most difficult to pursue in the context we are speaking about now because it's a first at aircraft level – it has never been done at aircraft level."
STRUCTURAL CHANGE
Also included in the second call are projects looking at the fuselage and empennage design of regional aircraft and a wing for the SMR aircraft.
"This is complementary and filling in a few of the gaps, the holes, so that basically those results can be taken into account when we decide on the demonstrators in 2025."
The plan for flying demonstrators – and their attendant cost and complexity – is reflected in the higher budget for phase two, although Krein says at this stage it is unclear how many it will fund, given the "huge variety" of projects across Clean Aviation.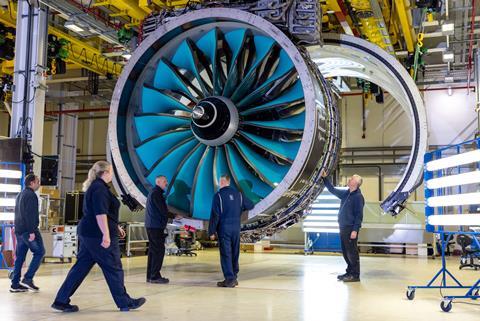 It will also hinge on the progress made over the coming years: "For me it depends very much on the successes of the technology programmes we are running over the next two years. So, by the end of 2024 or the beginning of 2025 we will know more," he says.
Additionally, several different technologies could be combined into a single platform, Krein suggests, for instance a high-power electrical distribution system with a fuel cell powertrain, or a particular fuselage and wing combination.
One argument frequently levelled against research programmes like Clean Aviation is that, given the unproven nature of the technologies being pursued and however well-intentioned they are, a more effective way of achieving the net-zero goals would be to spend the organisation's sizeable budget on ramping up SAF production, particularly of synthetic efuels.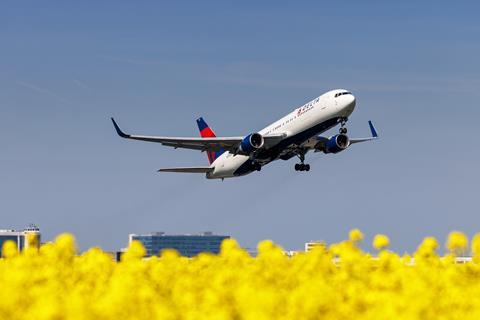 While he says he understands the argument, Krein points to the cost of efuels and the green energy required to produce them – noting that the feedstock is essentially hydrogen. "The big question is, do you produce the hydrogen and stop there and use it, either through direct burn or in a fuel cell, or do you put more energy into it and then produce efuels out of it?"
He points to both the cost of production and the ultimate sustainable energy required to produce efuels compared with hydrogen as weighing in the latter's favour in the longer term.
"Today's aircraft can't take hydrogen, and that is why I think it is so important now to invest and push the boundaries so that this hydrogen aircraft will become a reality and the more efficient energy carrier can be used," he says.
Clean Aviation's inaugural projects may only be a few months old, but Krein offers a "strong yes" when asked if he is pleased with the progress so far.
"At the beginning it was not an easy journey because there was a huge effort in alignment to be done between all the different participants in the sector, and between the public and private sectors.
"I think this is probably a big achievement, not just for us, but of the whole community to foster this alignment and reinforce it over the last few years," he says.
INTENSE DISCUSSION
Those disagreements were largely centred on timing – "in terms of what the final target is and when it can be achieved" and the likely service-entry date – the technologies to be prioritised, and the thorny issue of budgets. All required some "quite intense discussion" to achieve a consensus, he adds.
And while Krein thinks it "would have been better to start a year or so earlier" the projects are now running "at full steam", he says. "I think we are on the right track to make it work, but I don't think we have a choice – I mean, we can't say 'We are coming five years late, OK, bad luck.' This is not an option."
Managing to secure a position on a future aircraft with such cutting-edge technology is "more or less a once-in-a-lifetime opportunity," Krein says.
Behind the acronyms – Clean Aviation's major technologies explained
HECATE: hybrid-electric regional aircraft technologies
The recipient of €40 million in combined Clean Aviation and UK Research & Innovation funding, project HECATE – named after a Greek goddess associated with witchcraft – is developing a high-voltage electrical distribution system for regional aircraft.
Led by Collins Aerospace's Applied Research and Technology unit in Cork, Ireland, HECATE also involves the manufacturer's sites in Nordlingen, Germany and Solihull in the UK, alongside Diehl Aerospace, Safran Electrical & Power, and Thales, plus Airbus Defence & Space and Leonardo who will provide an airframer perspective.
Full testing of the 500kW-plus system at technology readiness level 5 is envisaged in 2025. It will mature both the individual components or sub-systems – power switches, protection and power conversion systems – and the integrated distribution system.
Although lacking the glamour of advanced engines or structures, mastering high-power electric distribution for aviation is vital for future regional aircraft designs that envisage hybrid- or hydrogen-electric powertrains.
With future aircraft power requirements likely to be higher than that of the system on test, Collins says there will be growth potential in its design.
OFELIA: open-fan for environmental low impact of aviation
One of the three ultra-efficient engines that are being funded by Clean Aviation under its short- and medium-range aircraft stream, the OFELIA programme is seeking to mature technologies required for a future open-fan engine.
Led by Safran Aircraft Engines, the project supports work on the RISE open-fan demonstrator being conducted by the CFM International joint venture in which the French firm is a partner alongside GE Aerospace.
The 27-strong OFELIA consortium will receive €100 million for the three-year project, which is scheduled to run until December 2025.
OFELIA's aim is to demonstrate the benefits of an open-fan architecture for a new narrowbody engine to enter service in 2035; critically it should deliver a 20% fuel-burn saving over today's powerplants, the same figure as targeted by RISE.
CFM launched the RISE demonstrator programme in June 2021 with flight-tests due to begin by the middle of the decade.
Safran and partners Avio Aero – owned by GE Aerospace – and GKN Aerospace will work together to design and manufacture components for the demonstrator engine. Topics to be researched by the OFELIA consortium include whirl flutter, the unducted fan – comprising a single-stage propeller and a row of static vanes – high-speed booster, and high-speed low-pressure turbine aerodynamics.
Maturation work will focus on a high-power compact reduction gearbox, lightweight engine components, combustor emissions, high-pressure compressor aerodynamics, and hybrid-electric technology.
OFELIA consortium members include Safran's nacelle, transmission and booster businesses, GKN Aerospace, Avio Aero and GE's German unit, aerospace research institutes Cenaero, DLR, NLR, ONERA and VZLU, plus universities in Dresden, Graz and Turin.
SWITCH: sustainable water-injecting turbofan comprising hybrid-electrics
Another big-ticket propulsion programme backed by Clean Aviation, the MTU Aero Engines-led SWITCH project will build on the German powertrain specialist's research on its WET – or water-enhanced turbofan – concept.
The WET engine system recycles water and heat from the exhaust stream to inject steam into the combustion chamber. This is predicted to increase overall engine efficiency through heat recovery, while also reducing greenhouse gas emissions and contrail formation.
However, the Switch project sees the WET architecture combined with a parallel hybrid-electric system, including a pair of motor generators – a 500kW unit on the high-pressure spool and a 1MW unit on the low-pressure spool – to further optimise the performance of the gas turbine.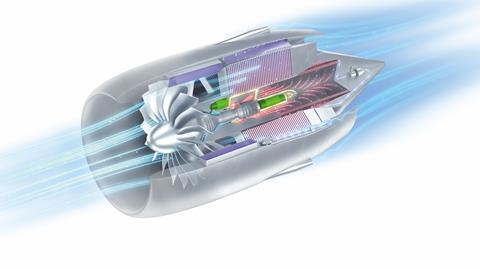 Those efficiency gains should help offset some of the weight and drag penalties that such an engine will incur.
Also included in the MTU-headed consortium are Airbus, Collins Aerospace, GKN Aerospace and Pratt & Whitney, alongside several research bodies and universities.
Under the project's timeline, by 2025, ground runs of a hybrid-electric-equipped P&W geared turbofan engine will have been performed, alongside technology and component tests for the WET engine, plus aircraft integration studies for the combined system.
Newborn
A rarity among Clean Aviation projects for its lack of a snappy acronym, Project Newborn will culminate in 2026 with ground tests of a 1MW liquid hydrogen fuel cell powertrain. Led by Honeywell Aerospace from its facility in Brno, Czech Republic, the consortium includes 18 entities from 10 different countries – including the UK.
Although the system will only be taken to TRL 4 – or TRL5 for most components – Honeywell insists the programme is focussed on eventual commercial applications, not just building a demonstrator.
Key to that is the company's pre-existing work with consortium member Pipistrel Vertical Solutions – part of Textron since April last year – to drive understanding of what would make a system commercially viable. Additionally, having an airframer as part of the project could ease the transition to flight testing under Clean Aviation's second phase.
Other partners in Newborn include Aciturri of Spain, which is building the system's cryogenic hydrogen storage tank, Sweden's PowerCell, which is providing aviation-optimised fuel cell stacks, and Germany's Fraunhofer Institute, supplying high-power-density electrical systems. Additionally, the consortium includes two members from the UK: the University of Nottingham will deliver a high-power-density electric motor, and Reaction Engines its heat-exchanger technology.
Honeywell says the technology being developed is scalable to provide up to 8MW of power – suitable for a future regional aircraft.

Dominic Perry is deputy editor of Flight International but also contributes extensively to flightglobal.com. Although specialising in the coverage of the helicopter industry, he has written on most topics in aerospace – be they commercial, defence or business aviation. In addition, there has been an increasing focus on the decarbonisation of the industry and zero-emission flight initiatives.
View full Profile